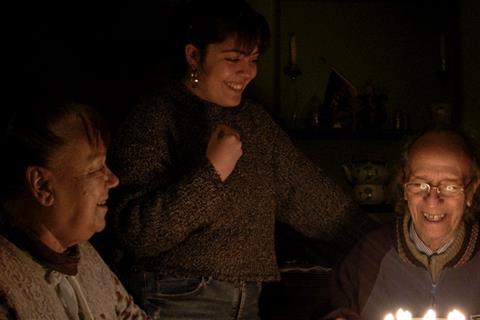 Chilean producer Gabriela Sandoval has signed on to executive produce Here, The Silence is Heard, the new documentary from Chilean directors Gabriela Pena and Picho Garcia. Pena and Garcia are also producing through their Grieta Cine outfit.
The film, which has just finished shooting in Valparaiso, portrays the intimate relationship between an elderly couple who were victims of crimes against humanity during the Chilean dictatorship of the 1970s and their granddaughter who has grown up abroad.
"This film tells us about the consequences, generation after generation, of exile on a family from one country to another, specifically from Valparaíso to Barcelona," Sandoval told Screen at the Malaga Film Festival where the deal was signed. "It gives us a natural reason to expand the production horizons of this story between both territories."
Sandoval is also president of Chile's Cinema and Television Producers Association.
Sandoval has previously co-produced documentaries including Lissette Orozco's Adriana's Pact, a Peace Film Award at the 2017 Berlinale, and Nanni Moretti's Santiago, Italia, which won a David de Donatello award in 2019.
In fiction, she has produced Hernán Guerschuny's The Film Critic, among others.
Greek-Spanish producer-director Efthymia Zymvragak has also boarded as co-producer through her Barcelona-based label Gris Medio. Zymvragak's Light Falls Vertical is screening at Málaga documentary section with Light Falls Vertical.