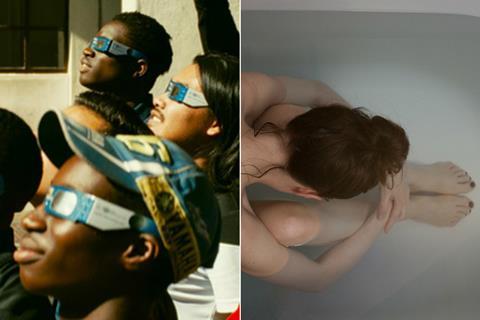 Cannes 2020 official selection title Gagarine, and Halina Reijn's Dutch thriller Instinct are two of the six titles nominated for the European Discovery 2020 Prix Fipresci.
The prize is presented annually as part of the European Film Awards (EFA) to a director for a first full-length feature film.
Written and directed by Fanny Liatard and Jérémy Trouilh, and co-written by Benjamin Charbit, Gagarine is about a teenager who fights to save his home town – named after Soviet cosmonaut Yuri Gagarin – from demolition. France's Totem Films sold US rights to Cohen Media Group and UK rights to Curzon during the Cannes online market in June.
Reijn's Instinct premiered at Locarno 2019, going on to screen at Toronto, London, and Chicago film festivals. It stars Carice van Houten and Marwan Kenzari in the story of a seasoned psychologist who becomes infatuated by a sex offender she is treating.
Also nominated are Full Moon from Bosnia and Herzegovina, directed by Nermin Hamzagic and co-written by Hamzagic and Emina Omerovic; and Isaac from Lithuania, directed by Jurgis Matulevičius and co-written by Matulevičius, Saulė Bliuvaitė and Nerijus Milerius.
The nominations are rounded out by Zoé Wittock's France-Belgium-Luxembourg co-pro Jumbo, about a woman who falls in love with a theme park ride; and Carlo Sironi's Italian-Polish title Sole, written with Giulia Moriggi and Antonio Manca.
The nominees were chosen by EFA board members Valérie Delpierre and Anita Juka; curator Giona A. Nazzaro; and film critics and FIPRESCI representatives Marta Balaga, Andrei Plakhov, and Frédéric Ponsard. The winner will be chosen by more than 3,800 EFA members, via a dedicated EFA video-on-demand platform.
New award
The EFAs has also introduced a new category for its 2020 ceremony: the inaugural EFA award for Innovative Storytelling will be presented to Northern Irish filmmaker Mark Cousins for Women Make Film: A New Road Movie Through Cinema.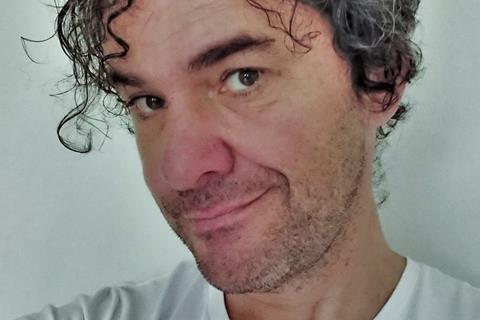 Produced by Hopscotch Films, the 14-hour documentary uses almost 1,000 film extracts from 13 decades and six continents to look at all aspects of how films are made, all through the lens of female directors.
"The cultural narrative of the history of cinema has largely been viewed from the male perspective since the movies began over a century ago," says EFA Chairman Mike Downey. "Mark Cousins' completely epic and utterly essential Women Make Film is not only a long-overdue redressing of the balance, it is in itself an inspiring and revisionist history of cinema, which puts women directors right back where they belong - at the epicentre of the story of film. And yet it is far more than that: it's an alternative film school which, through the prism of the female gaze, teaches us the themes and techniques of cinema, but using only women filmmakers as examples."
Cousins will be a guest of honour at the 33rd EFA ceremony, which will take place on December 12 in Reykavik, Iceland.