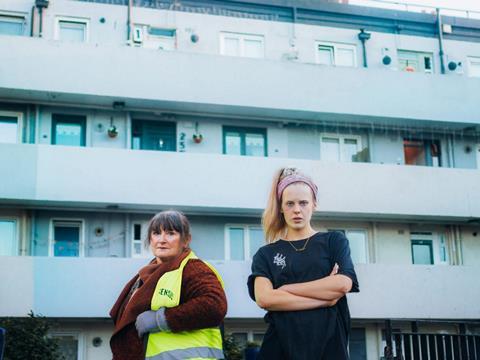 Carey Fitzgerald's Silver Mountain Distribution, the sales arm of Ireland's Silver Mountain Productions, has picked up sales rights to Irish filmmaker Patricia Kelly's debut feature Verdigris.
The drama won the best independent film award at this year's Galway Film Fleadh, and follows the story of middle-class, middle aged woman played by Geraldine McAlinden, who, trapped in an abusive marriage, takes on a secret part time job and forms an unlikely friendship with a young sex worker played by Maya O'Shea.
The cast also includes Michael James Ford, Killian Filan, Kyle Hixon and Andrew Kingston.
It is produced by Kelly through her outfit MnáMná Films, alongside Paul FitzSimons of Dublin-based Prelude Content, who bills the film as a "moving and relatable story".
The festival will receive its North American premiere at Newport Beach Film Festival and will be screening at the Kerry International Film Festival in October.
Kelly's previous credits include shorts Cost You Nothing, Ronya and When Possible.
"Paul and Patricia have made a multi-layered, charming film mixing ironic humour with a number of current, real-life issues," said Dominique Murphy-de Neef, creative director of Silver Mountain. "The portrayal of the bond between a seemingly invisible older woman and a young sex worker is both remarkable and inspiring, as it revolves around the exchange of life wisdom for street smarts."
"Verdigris' themes of sisterhood, classism, coercive control and sex workers' rights are really resonating with audiences and we hope it has a long, vibrant life entertaining and challenging viewers for decades," added Ke