The makers of Berlinale Series opener The Swarm had to navigate choppy waters to create one of most ambitious European drama series ever made.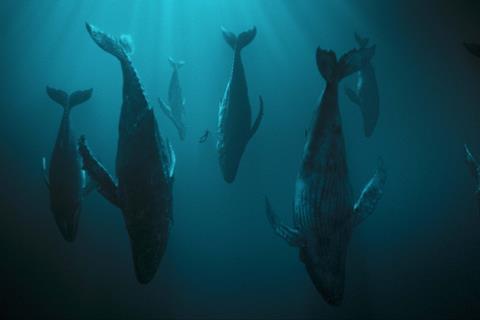 Eco thriller The Swarm, which opens Berlinale Series and is being sold by Beta Film and ZDF Studios, is billed as one of the most ambitious dramas in European TV history. Based on the 2004 bestselling novel by Frank Schätzing, it has Frank Doelger as showrunner and Mark Huffam as one of its producers, reuniting the pair who worked together on HBO's Game Of Thrones.
"I hadn't read the novel and knew nothing about it when it was presented to me by ZDF," Doelger acknowledges. "I later learned it had a troubled development history." When he did sit down to read the novel, Doelger was impressed by its "prescient" storyline in which nature turns on humanity.
"But I didn't think it could be adapted," the Intaglio Films boss admits. "It was 900 pages long and primarily about a scientific investigation. But I thought it had a fantastic opening, that stuck with me."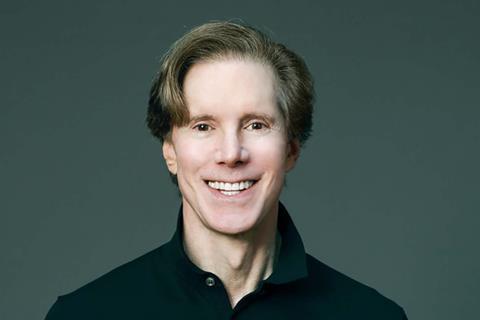 Eventually, Doelger worked out how to end the series without lapsing into disaster-movie cliché, as well as changing the thrust of some of the key roles to allow for more character development. "Instead of having a story that's told by a lot of world-class scientists who all were heroes to begin with, what if we changed it so these were younger-generation, less-accomplished scientists who could become heroes as the story unfolded." In the end, he accepted the challenge — just as he did on Game Of Thrones — of first trying to make a com­pelling, character-driven drama, and then adding "the overlay of science fiction and fantasy".
The Swarm is produced by Schwarm TV Productions, a joint venture bet­ween Intaglio Films and ndF IP for ZDF, France Télévisions, Rai Fiction, Viaplay Group, Hulu Japan, ORF and SRF, in co-production with Bravado Fiction and Beside Productions. Even with these players, it was a significant challenge to finance a European-made series on this scale without a US streamer or studio partner on board.
Doelger told his production partners "there had to be a strongly articulated point of view" behind the drama, and everyone needed to respect it. In other words, with that many financing partners, he did not want to be drowned out by other voices. "It was my voice and the voice of the other producers that I was working with that had to be definitive."
One of Doelger's next steps was to approach Huffam, the troubleshooting Northern Irish producer who also worked on Game Of Thrones. "I liked the [book's] environmental message," says Huffam. "I think Frank Schätzing was ahead of his time. The oceans are fighting back; we've abused them enough."
It was Huffam's idea to take the production to Italy. "We were going to shoot the whole thing in South Africa, but then Covid came along," he says, recalling a period when it was almost impossible to reach the country. "The Italians were in as partners anyway, so we looked at the Italian tax credit and said, 'Okay, that can make up the shortfall.'"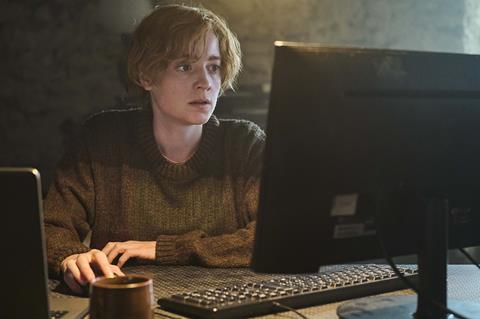 The Swarm shot at locations including Rome, Puglia and Veneto. Small units were sent to Vancouver and Norway, but Italy often doubled for international locations. "Peru is a beach outside Rome," Huffam says of one South America-set sequence.
The ocean looms large in this series. Its opening episode ends in spectacular fashion, involving a humpback whale, a boatload of tourists and a pack of ravenous orcas. Much of the underwater shooting was done at Lites Studios in Belgium. For all its scale, this was still a project on a budget. It was non-DGA, which limited the recruitment pool of directors. Luke Watson (Ripper Street, Barbarians) helmed the first two episodes, with Barbara Eder and Philipp Stölzl sharing the rest.
The Swarm is one of several projects Doelger has been working on that have a strong social and political undertow. It is entertainment but there is no hiding the message contained in one character's remark: "If the oceans die, we die."
"If you want projects to break through, there has to be some element that journalists covering other areas, not entertainment, would find interesting," Doelger says.
Huffam agrees. "It's hopefully great entertainment but it will also makes people think, 'What are we doing to our planet?'"