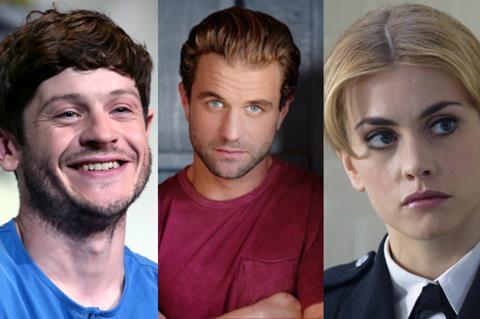 Game Of Thrones star Iwan Rheon has joined Milo Gibson (Hacksaw Ridge), Stefanie Martini (Crooked House), Marcin Dorocinski (Anthropoid) and Krystoff Hadek (Under The Skin) in World War Two war drama Hurricane.
Kaleidoscope will launch world sales (excluding Poland) in Toronto on the movie, which is due to begin shoot in the UK next month.
Kino Swiat has pre-bought Polish rights and is expected to mount a significant release.
David Blair, whose credits include movies Away and The Messenger and Bafta-winning TV drama The Street, will direct the feature about the Polish pilots who fought alongside the RAF during The Battle of Britain.
Produced by Prospect 3, whose credits include Dead Man's Cards, I Against I and One Night In Istanbul, delivery is slated for Q2, 2018.
Rheon, best know for his long-running role as the sadistic Ramsay Bolton in HBO's Game Of Thrones, will next be seen in ABC adventure series Inhumans.
Gibson made his feature debut as Lucky Ford in last year's World War Two action film Hacksaw Ridge, directed by his father Mel Gibson.
Gibson's character in Hurricane is understood to be based on an ace Canadian flight lieutenant who headed the Royal Air Force 303 squadron of Hawker Hurricane fighter planes flown by Polish pilots during the Battle of Britain. The Polish pilots had left Nazi-occupied Poland at the outbreak of the war.
Co-producer Michael Paszko said: "We're really excited to be making a film with KFD that already has already secured distribution in a number of major territories, as well as a guaranteed 250 screen opening weekend in Poland through distributor Kino Swiat."
Spencer Pollard, CEO of KFD added: "We fell in love with the script from the very beginning. With David Blair helming, Lipsync doing the post production on the film and upcoming talent such as Iwan Rheon and Milo Gibson in leading roles, we're thrilled to be launching this film at Toronto for pre sales and shooting the later part of this year. The crew who fought in the Battle of Britain were heroes and their story will make sensational viewing on the big screen globally."