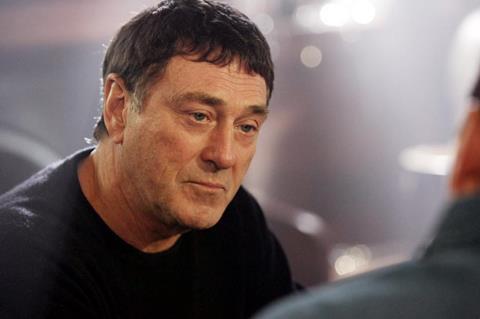 UK distributor Bulldog Film Distribution has acquired all UK and Ireland rights to Nemesis, the upcoming gangland home invasion thriller starring Billy Murray (Rise Of The Footsoldier).
It marks the first feature from Shogun Films, a London-based production outfit that was launched in January by Jonathan Sothcott and Jeanine Sothcott.
Jonathan Sothcott previously produced features including Vendetta, We Still Kill The Old Way and The Krays: Dead Man Walking, which proved home entertainment hits when released in the UK.
Filming was due to begin on Nemesis in March but had to be rescheduled for August, due to the ongoing Covid-19 pandemic. Bulldog had planned to release the feature in late 2020 but this may now shift to 2021.
Directed by James Crow (House Of Salem) and written by Adam Stephen Kelly (Kill Kane), the story centres on John Morgan (Murray), an underworld kingpin whose return to London triggers a chain of events that leads to violence, retribution and murder.
The cast also includes Frank Harper (The Football Factory), Nick Moran (Lock, Stock And Two Smoking Barrels), Patrick Bergin (Sleeping With The Enemy), Lucy Aarden (Game Of Thrones), Nick Nevern (White Collar Hooligan), Jeanine Nerissa (The Krays: Dead Man Walking) and Guy Henry (Rogue One).
Bulldog managing director Alan Partington said: "Nemesis brings together a fantastic cast and an impressive creative team and we know there is a strong audience in the UK and Ireland for this kind of intelligent genre film."
Sothcott said he hoped the deal with Bulldog would take the new feature to "the widest possible audience".
Bulldog most recently released Jeffrey McHale's Showgirls documentary You Don't Nomi and its upcoming releases include Craig Roberts' Eternal Beauty, starring Sally Hawkins, which debuted at the BFI London Film Festival.