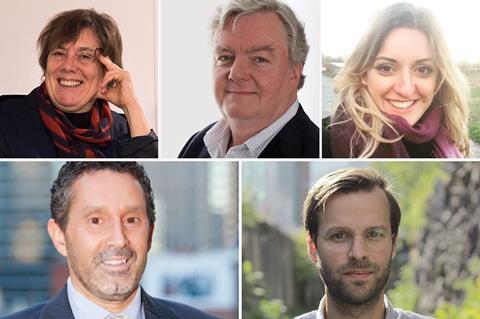 The latest edition of our ScreenDaily Talks webinar series is taking place on Thursday June 25 at 17.00 BST and will explore how international productions are responding to the global challenges of Covid-19, climate change and sustainability.
This episode of ScreenDaily Talks is sponsored by the Calgary Film Commission.
A panel comprising international producers, a leading location manager, a major film commissioner and an environmental strategist will reveal how they have battled the increasingly unpredictable elements and how Covid-19 may present even greater issues to reducing the carbon footprint of filmmaking.
They include Iain Smith, the veteran producer behind features including Children Of Men and Mad Max: Fury Road who is also chair of the British Film Commission. His latest project is Arctic 30, a drama about controversial oil exploration in Arctic waters, which struggled to find a location with snow when they needed it.
He will be joined by Rebecca O'Brien, producer at Ken Loach's Sixteen Films and deputy chair of the European Film Academy;
Georgette Turner, a location manager on Edge Of Tomorrow and Fantastic Beasts…, and supervising location manager on the upcoming Wonder Woman 1984 and The Little Mermaid;
Luke Azevedo, is the commissioner for film, television and creative industries at Calgary Economic Development.
Rounding out the panel is Ronny Fritsche, who works at Film i Väst as an environmental strategist, developing sustainable strategies at the Swedish regional film fund, including eco-supervising projects in the region, education and workshops for producers and film workers.
The 30-minute discussion will be followed by a live Q&A in which the audience will be able to ask questions to the speakers; advance questions can also be sent to orlando.parfitt@screendaily.com. The webinar password will be emailed after registration. The webinar will subsequently be available to watch on Screendaily.com.
This episode of ScreenDaily Talks is sponsored by: