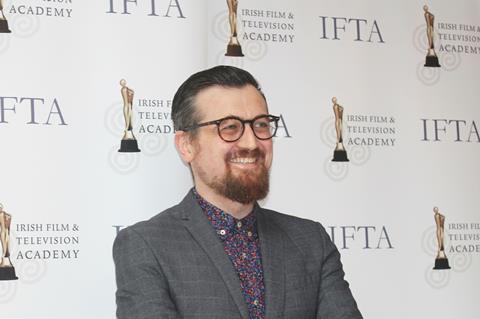 The Irish Film & Television Academy (IFTA) has appointed Gar O'Brien to the newly-created role of head of film & television. The high-profile professional has many years of industry experience and was programme director of the Galway Film Fleadh for eight years.
O'Brien will drive the implementation of IFTA's forthcoming 'Five-Year Strategic Development Plan', which will be launched in the coming weeks.
This new position in the Irish Academy follows the departure of IFTA's former director Deirdre Hopkins who joined BAFTA as its London-based head of film earlier this year.
"Gar is an exceptional leader and a dedicated professional who is passionate about this industry and the work of the Academy," said IFTA CEO Áine Moriarty. "His knowledge and extensive experience will be instrumental in helping deliver the Academy's vision and strategic objectives over the next five years."
From Clonakilty in Co Cork, O'Brien was programme director of the Galway Film Fleadh from 2010 to 2018, during which time box office for the festival grew by 25%.
Most recently he was industry manager for the 2019 Galway Film Fair, which is Ireland's only dedicated film market. He hosted leading decision makers and organised masterclasses and panel discussions, including a keynote address from Focus Features CEO James Schamus.
O'Brien will now play a crucial role in rolling out the Academy's 'Five-Year Strategic Development Plan' which will run from 2020 to 2024. This will include expanding Academy membership, co-ordinating the Academy's excellence and learning programme including John Ford symposium events, and developing strategic partnerships and funding resources for two annual award ceremonies.
"As the industry has grown, the Academy has become a central hub at the very heart of Ireland's cinematic landscape with its ever-growing membership of inspiring screen professionals," said O'Brien.