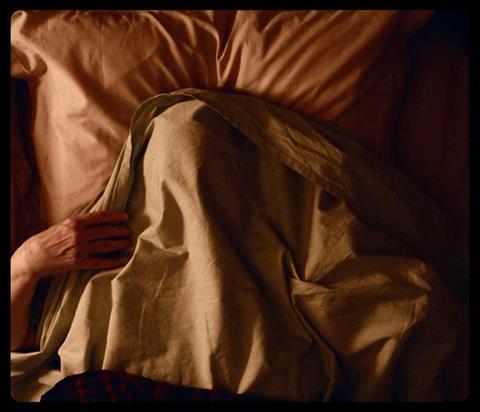 Gaspar Noé has released a characteristically enigmatic first image and logline for his new feature Vortex ahead of its world premiere at the Cannes Film Festival (July 6-17).
Noé has been racing to finish the film which was announced as one of nine new additions to Cannes' Official Selection today (June 10). It will play in the new Cannes Première section.
The director released an Instagram-style first image on Thursday showing a person hidden under rumpled bedcovers as well as the following logline: "Life is a short party that will soon be forgotten".
Few other details have been revealed so far other than that the cast features cult Italian director Dario Argento, veteran French actress Françoise Lebrun and French actor/filmmaker Alex Lutz.
It will be the seventh solo film to debut in Cannes Official Selection or one of the parallel sections for Noé, who has a history of taking the Croisette by storm with his provocative work. His previous films to show in Cannes are Lux Æterna (2019), Climax (2018), Love (2015), Enter The Void (2009), Irréversible (2002) and I Stand Alone (I998).
Wild Bunch International (WBI) is handling international sales and Wild Bunch will release the film in France.