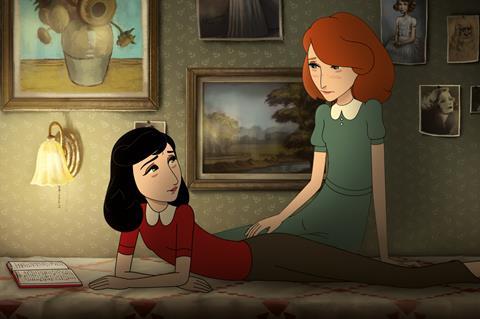 The Cannes Film Festival (July 6-21) has completed its Official Selection with new films from Gaspar Noé and Ari Folman.
Noé's Vortex will play in the new Cannes Premiere section, while animation Where Is Anne Frank? from Waltz With Bashir director Folman will play Out Of Competition.
Yohan Manca's feature debut La Traviata, My Brothers And I joins the revamped Un Certain Regard strand.
Two French titles have been added to Midnight Screenings - Arnaud and Jean-Marie Larrieu's Tralala, and Audrey Estrougo's Suprêmes.
The four extra special screenings are Andrew Muscato's New Worlds, The Cradle Of A Civilization, a concert film featuring Bill Murray, and three feature debuts: Noémie Merlant's Mi Iubita, Mon Amour; Maxime Roy's Les Héroïques; and Wen Shipei's Are You Lonesome Tonight?.
The Un Certain Regard opening film and the film showed during the award ceremony on July 17 will be announced shortly, according to the festival.
The bulk of this year's Official Selection was unveiled on June 3, with Universal's F9 added as a special screening earlier this week.