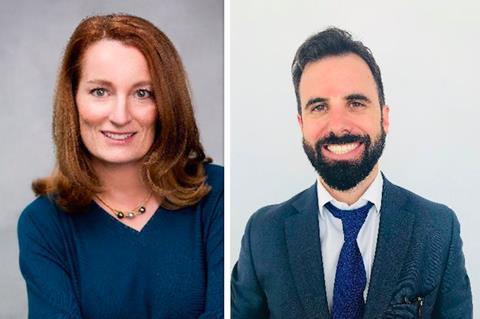 Gaumont has hired Mathilde Rottier as vice-president of US and Canada TV distribution, and brought on Ezequiel Olzanski as vice-president of Latin American TV distribution and co-production.
Rottier and Olzanski's appointments come as Gaumont prepares to present the fourth season of Netflix hit Narcos to linear TV partners at NATPE in Miami next week.
The fourth season is in production. Research company Parrot Analytics ranked the third season as the top most in-demand title on Netflix in the US in September, and the fifth most in-demand title worldwide.
"With Narcos linear TV rights soon available in addition to all our new releases coming up this year, the timing is perfect to round out our sales team and these new appointments ensure that we have seasoned executives on the ground across the globe to represent Gaumont's growing programming roster," Vanessa Shapiro, president of worldwide TV distribution and co-production to whom both executives will report, said.
Rottier previously served as vice-president of North American television at MGM and vice-president of North American sales at Miramax.
Olzanski has 20 years of experience, including his role as director of international sales and distribution at Snap TV.