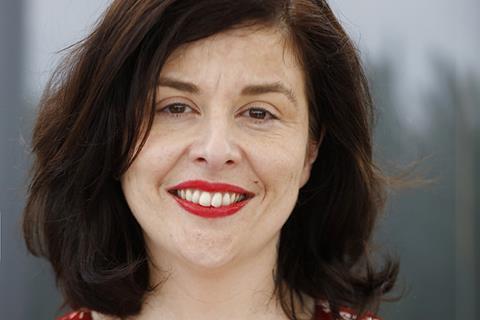 France's Collectif 50/50, the Paris-based body behind the festival gender parity charter as well as the Cannes 82 women red carpet protest in 2018, has unveiled a major new study investigating the gender split of film critics in key European territories.
The research analysed the gender of critics writing reviews on new releases from October 2018 to September 2019 in Denmark, Germany, Italy, Poland, Spain and Sweden.
Data from a pilot report on France, which was published during the Cannes Film Festival last year ahead of the wider study, was also included. It covered the slightly different period of May 2018 to April 2019.
The study discovered that an average of 28.5% of reviews for new releases were written by female critics, with the spread ranging from 21% to 33% across the included territories.
Italy had the highest level of female representation with 33% of the 4,037 reviews written by women, followed by Germany (32%), France (31%) and Denmark (30%). Spain and Poland lagged behind with 21% and 24% respectively. There was no comparable data for Sweden.
Collectif 50/50 co-president Delphyne Besse, who spearheaded and coordinated the study, unveiled the figures at a special presentation at the Berlinale on Monday (February 24).
"It means that for every review written by a woman there are two reviews written by men," she said.
Besse said the study was inspired by a 2018 report into US film reviews by the USC Annenberg School for Communication and Journalism.
That study, which was conducted by academic Marc Choueiti and the school's founder and director Stacy Smith, found that only 22.2% of top reviews included on aggregation site Rotten Tomatoes were written by women.
Other findings
Another key finding of the new Collectif 50/50 report was that female-directed films accounted for an average of 16% of all the reviews. This was below the proportion of female-directed releases, suggesting that films by women were less likely to reviewed than films by men.
In a finding related to the overall pool of film critics, the study revealed that the proportion of female journalists in each territory was always higher than the proportion of female film critics.
"Most of the time, the proportion of female journalists is 45 to 50% while the proportion of female critics is below 40%," she said. "Our industry is not as progressive as it likes to think it is."
Diving deeper into the data, Besse said that reviews for blockbuster-style films were more likely to be written by men.
She also noted that publications specialising in cinema and culture were often the worst offenders when it came to the under-representation of women among its pool of critics.
"Tragically the number of reviews written by women is even lower when it comes to publications specialising in cinema or culture," Besse added.
"This is particularly telling because these publications supposedly represent the people who are really interested in film. There's a lot of work that needs to be done in the field."
Besse also sent out questionnaires to female critics working in all the territories to find out about their experiences.
She said that majority of the participants answered 'yes' to a question asking whether being a woman had impacted their career.
"They all said it [film criticism] has long been a male-dominated field and that it takes a lot of strength and self-confidence for a woman to pursue this career," said Besse.
"Many also said they felt that the situation was getting better but that it remained difficult to access top positions."
The study was carried out with the support of the European Union's Creative Europe MEDIA programme.
"Having this data has a value in itself because it triggers a conversation," said Lucia Recalde, head of unit at the MEDIA Programme, who also attended the presentation.
She said gender equality would be an important element of the future MEDIA programme which is currently under negotiation in Brussels.
"We take a very holistic view and we have to see to what extent this [the report] could fit in the priorities of the new programme or not, but certainly what I can tell you is that we're thinking about it and engaging in discussions with the whole industry because the next Creative Europe Media Programme needs to be much more gender friendly that is for sure."