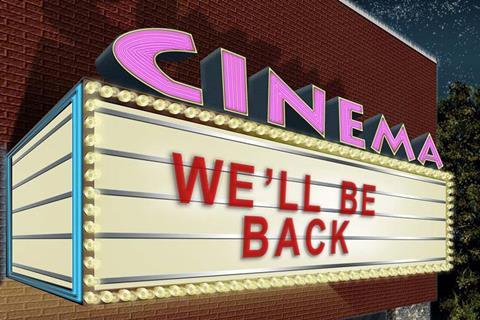 Unvaccinated audiences in regions with high levels of Covid-19 infection will be be required to provide proof of a negative Covid-19 test in order to visit cinemas in key areas of Germany from August 23.
Those who have not been vaccinated will have to provide evidence of a negative PCR test not older than 48 hours or a rapid antigen test not older than 24 hours if they wish to enter indoor facilities such hospitals and care homes as well as restaurants and sport, cultural and entertainment events - including cinemas - in areas where the infection rate rises above 35 per 100,000.
As of today (August 11), the German government's disease control and prevention agency, the Robert Koch Institute, reported a nationwide incidence rate of 25.1 per 100,000, with regional variations ranging from Hamburg's 62.1 through Berlin's 42.9 and North Rhine-Westphalia's 37 to Thuringia's 6.5. Moreover, there had been just under 5,000 more positive cases of infection had been registered in the past 24 hours throughout Germany.
North-Rhine Westphalia is Germany's leading market with 21% of total tickets sold in 2020.
Agreement was reached on Tuesday (Aug 10) at a meeting between Chancellor Angela Merkel and the 16 prime ministers of the federal states on a package of measures to lift hygiene restrictions for those who have been vaccinated or recovered from Covid and also to encourage yet more people to get vaccinated.
The govenrment has alos announced the end of free state-funded Covid-19 tests for everyone, effective from October 11.
Around 55% of the population in Germany – almost 45m people – have now been fully vaccinated, wih an additional 3.7m who have now gained a level of immunity after recovering from being infected with Covid.
In France, all cinemas require audiences to have a health pass that shows proof of full Covid-19 vaccination or negative PCR or antigen to enter.