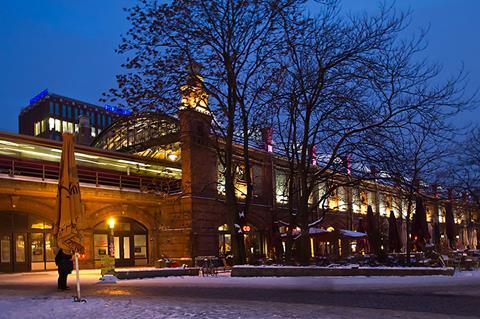 Germany's state minister for culture and media Monika Grütters has raised the prospect of the German Federal Film Fund (DFFF) production incentive being expanded to include high-end TV series.
Speaking in Berlin on Friday 23 February, Grütters said that, according to the coalition agreement with the Social Democrats, funding from the BKM is to be "continued at least at the same level" to guarantee Germany's international competitiveness as a production hub.
She explained that her ministry would have a total of €150m to invest in film production this year, including €25m for culturally-oriented funding.
"A wide-ranging funding programme of audiovisual content should include series, high-end TV, animation and virtual reality, and there should be a better coordination of the existing funding instruments," she argued.
Responding to Grütter's future plans, Constantin Film's chairman Martin Moszkowicz said that the increase in the budget of the German Federal Film Fund (DFFF) production incentive to €125m this year was "an incredible development as it hadn't always been a linear development [in funding] since there were some ups and downs in the past. It's important that there is an internationally competitive platform which will help advance Germany as a film and media hub."
"The next major task for the DFFF in this or next year is to support TV serial formats," Moszkowicz explained. "The Digital Agenda should not just be about expanding broadband provision, but also about looking at what flows through the broadband networks and what is actually being shown. Today, major event series from Germany have a wide audience and if we are to continue to be internationally competitive, every support is welcome."
Until now, the German high-end TV series appearing on screens around the globe had only been able to access funding from the regional funds and the GMPF [with an annual €10m fund], while the DFFF incentive and the FFA are currently exclusively for the funding of fiction films and documentaries with theatrical releases.
One of GMPF's recently backed projects – the six-part series Bad Banks – had its world premiere at this week's Berlinale when the first two episodes were shown in the Berlinale Series sidebar on February 21.