Oscar submission Labyrinth of Lies and comedy drama Summers Downstairs are among films on the shortlist for the Metropolis 2015 directing prize awarded by the German Directors' Guild.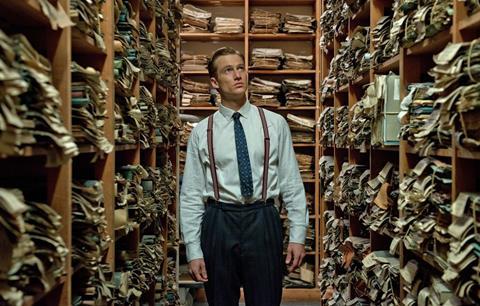 Giulio Ricciarelli's Labyrinth of Lies played at Zurich Film Festival 2014 and is Germany's submission for the Best Foreign Language Feature at the Academy Awards.
Tom Sommerlatte's Summers Downstairs is nominated for the European Discovery - Prix FIPRESCI after winning a top prize at Oldenburg International Film Festival.
Both will compete in the New Directing Talent category against Gerd Schneider's drama The Culpable.
The Best Fiction Feature Direction category will see Oliver Hirschbiegel (13 Minutes) compete against Sönke Wortmann (Frau Müller muss weg), Baran Bo Odar (Who Am I - No System Is Safe) and Markus Sehr (Die Kleinen und die Bösen).
Sebastian Dehnhardt's basketball portrait Dirk Nowitzki - The Perfect Shot is one of three titles selected for the Best Documentary Direction category.
Other categories include children's and young people's film, TV movie and TV series/episode.
The Metropolis statuettes - with prize-money totalling more than $60,000 (€55,000) - will be presented at a gala ceremony in Munich on Nov 8.