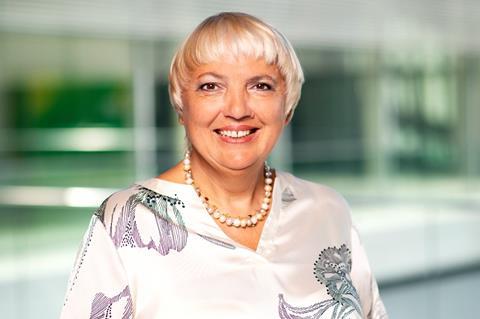 The German Motion Picture Fund (GMPF), which supports the production of high-end TV and VoD series and films, is to receive an additional cash injection of €15m for 2022 to meet the demand from producers.
This brings GMPF's total 2022 budget to €90m, confirmed Claudia Roth, the state minister for culture and media, at a meeting of the German Producers Alliance in Berlin on Friday
The fund's budget had already been increased at the beginning of March from an initial € 50m to €75m to meet the growing demand from the producers of high-end series for platforms and traditional broadcasters.
According to the GMPF, 20 series projects had been supported by the fund by more than €37m in non-repayable automatic grants in April alone. The largest single amount so far this year of €8m went to the Universal Television's Bumper In Berlin comedy series based on the Pitch Perfect film franchise. It sees Adam Devine's Bumper Allen character move to Germany to revive his music career when one of his songs becomes big in Berlin.
GMPF funding has also been awarded in the first four months of 2022 to the first foray into TV series production by System Crasher producer duo Jakob D. and Jonas Weydemann of Weydemann Bros. for the Paramount + series Phantomjäger for which they have received € 2.1m.
Additionally, Letterbox Filmproduktion's co-production with Switzerland's Contrast Film has received €2.2m for the period World War One espionage thriller series Davos for public broadcasters SRG and ARD Degeto.
As previously reported. GMPF has also supported the first German fiction original to be commissioned by Disney +, Sam - Ein Sachse, from UFA Fiction, and X Filme Creative Pool's Paramount + series Der Scheich.
Distributor outcry
While Roth's announcement of the cash boost for the GMPF was welcomed by the producers gathered in Berlin last Friday, this decision has been heavily criticised by Germany's association of independent film distributors AG Verleih whose 40 members include Pandora Film, Neue Visionen, Wild Bunch, Weltkino and Port au Prince.
In a statement issued on Monday morning (May 9), the association's board said that it was "extremely irritated by this massive reallocation of cultural funding for which we find no political mandate in the German Film Law and which is in blatant contradiction to the Berlinale inaugural speech by the minister of state for culture Claudia Roth."
"There is a blatant market distortion here because, to make matters worse, tax money is being used to fund series that are exploited on platforms who are known not to pay taxes in Germany," the association noted.
The distributors declared "the renewed increase in the GMPF's budget for 2022 was "the worst possible signal for cinema and film culture" and argued that "passionate speeches for film culture must be followed by action, otherwise they just remain mere pretty speeches".