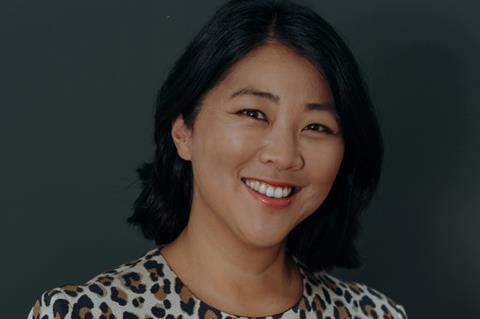 Yoko Higuchi-Zitzmann is to join Dan Maag and Patrick Zorer as a third member of the management board for Pantaleon Films, the production subsidiary of German media company Pantaflix AG.
In her new role at Pantaleon, starting on February 1, Higuchi-Zitzmann will focus on the development and production of event series and feature films for the German and international markets.
She joins Pantaleon following four years as a producer at Studio Hamburg Production Group subsidiary Letterbox Filmproduktion (I'm Your Man) where she devised and produced the six-part event series Herzogpark for airing on the German streaming portal RTL+ this year.
Founded as a production company by actor-director Matthias Schweighöfer, Dan Maag and Marco Beckmann in 2009, Pantaleon Films' production credits include Tim Trachte's romantic drama Close To The Horizon, Alain Gsponer's family drama Wolke unterm Dach, Helena Hufnagel's Commitment Phobia, Jonathan Jakubowicz's drama Résistance, and the Netflix film Army Of Thieves directed and starring Schweighöfer.
The company recently completed shooting on the comedy Die Geschichte der Menschheit – leicht gekürzt featuring the crème de la crème of German acting talent and co-produced with Gerda Film Production, Warner Bros. Film Productions Germany and Brainpool TV, for German theatrical release by Warner Bros later this year.
Pantaflix AG consolidates Pantaleon Films, VoD company Pantaflix Technologies, audio production unit PantaSounds, creative agency CC15 and production unit Pantaflix Studios.