Films include Eli Roth's Knock Knock, Anton Corbijn's Life, Boychoir starring Dustin Hoffman and Spooks feature.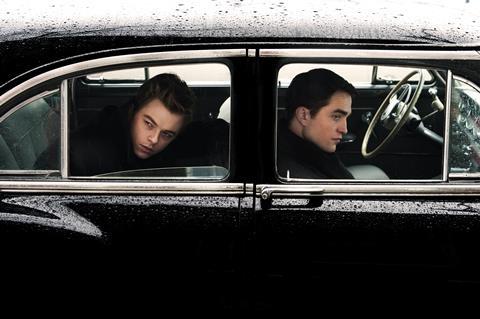 German distributor SquareOne Entertainment has acquired all German-speaking rights to four upcoming films, which all generated major buzz at the Cannes Marché in May.
The titles include Knock Knock, Life, Boychoir and Spooks: The Greater Good, all of which SquareOne will release theatrically in 2015.
Knock Knock was acquired from Voltage Pictures. Eli Roth is currently filming the feature in Chile with stars Keanu Reeves, Ana de Armas and Lorenza Izzo, of which the latter starred in Roth's upcoming horror The Green Inferno.
The film tells the story of two young women, who show up unexpectedly at the home of a married man (Reeves) where they seduce him and wreak havoc on his life.
The deal was negotiated by Al Munteanu on behalf of SquareOne Entertainment and by Elisabeth Costa de Beauregard on behalf of Voltage Pictures.
Life was acquired from FilmNation Entertainment. Directed by Anton Corbijn (Control) , the film stars Robert Pattinson, Dane DeHaan and Joel Edgerton.
Produced by Oscar winners Iain Canning and Emile Sherman (The King's Speech) and Christina Piovesan, the film chronicles the friendship that ensued when the straight-laced Dennis Stock (Pattinson) embarked on a road trip with James Dean (DeHaan) in 1955 for a Life magazine commission.
Boychoir was acquired from Embankment Films and stars Dustin Hoffman, Kathy Bates, Debra Winger, Josh Lucas, Eddie Izzard and Kevin McHale.
Directed by François Girard and written by Ben Ripley (Source Code), producers are Judy Cairo, Carol Baum and Jane Goldenring.
Set in a school fashioned after the American Boychoir School in New York's Princeton, the film revolves around a troubled young man who joins a boy choir overseen by a demanding choir master (Hoffman), who recognizes a unique talent in the young boy as he pushes him to discover his creative heart and soul in music.
The deal was negotiated by Munteanu and Ingrid Pittana on behalf of SquareOne Entertainment and by Tim Haslam and Hugo Grumbar on behalf of Embankment Films.
Spooks: The Greater Good, a spin-off of the long-running BBC spy series, was acquired from Altitude Film Sales. The film, directed by Bharat Nalluri, stars Game of Thrones' Kit Harington, Peter Firth and Jennifer Ehle.
Producers are Jane Featherstone, Stephen Garrett and Shine Pictures' Ollie Madden.
The story begins when terrorist Adam Qasim escapes from MI5 custody during a routine handover, with head of counter-terrorism Harry Pearce (Firth) blamed. Soon after, Harry disappears, leaving his protégé Will Crombie (Harington) tasked with finding out what happened as an impending attack on London looms
The deal was negotiated by Munteanu and Mike Runagall on behalf of Altitude Film Sales. Pinewood Pictures is financing in association with Altitude Film Entertainment, BBC and Creative England.
"Cannes this year was an exceptionally competitive market so we couldn't be happier to come away with some of the strongest titles on offer," said Munteanu.
Recent SquareOne releases include Philomena starring Judi Dench, All Is Lost starring Robert Redford, and Jalil Lespert's Yves Saint Laurent.