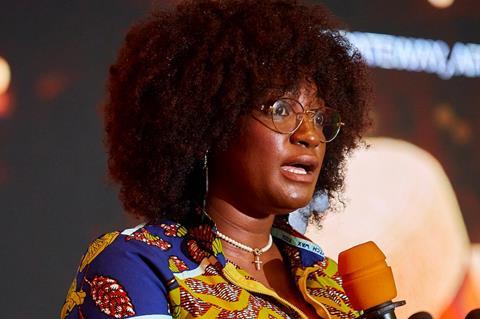 The opportunities for cinema investors and film distributors in Africa were outlined yesterday (August 16) at the press launch for Meta Cinema Forum Africa, which is due to take place in Accra, Ghana from November 21-23.
Meta Cinema Forum Africa is billed as a gathering of cinema investors, film distributors, cinema developers and policy makers to explore opportunities in cinema infrastructure development on the African continent. It will offer a conference, exhibition and film content market.
The National Film Authority (NFA) of Ghana has partnered with UAE-based event specialist Great Minds Group to organise Meta Cinema Forum Africa. Great Minds Group runs the Middle East cinema convention Meta Cinema Forum in Dubai each year, and the Cinema Build KSA event in Saudi Arabia.
Africa is the most underserved cinema market globally. Speaking at the Meta Cinema Forum Africa launch, NFA CEO Juliet Yaa Asantewa Asante quoted Unesco figures which show that there are fewer than 1,700 screens on the entire continent – less than one screen per 787,402 people. Currently, Africa and China both have populations of 1.4 billion. But China has 75,581 screens compared to Africa's 1,653.
She stressed the huge opportunity across the continent for filmmakers, distributors and exhibitors, saying that Africa will have 42% of the global youth population by 2030.
Asante said that an improved cinema infrastructure would encourage a more effective distribution of films in Africa, which in turn would encourage more investments into high-quality local content.
Africa's film and audiovisual industries currently employ an estimated 5 million people and account for $5bn in GDP, according to a 2021 Unesco Report, but has the potential to create over 20 million jobs and contribute $20bn to the continent's combined GDP. Ghana is the second largest producer of content on the continent, making over 600 films a year. Nigeria is the largest, producing more than 2,500 each year.
Asante said: "Without cinemas, filmmakers cannot reach the market and make the money they need to make to reach the $20bn. Cinema is a big, big key."
"If you are producing tomatoes and there is no market, then the tomatoes will go rotten – it is not rocket science."