French producer Ilann Girard, boss of Arsam International and exec producer on March of the Penguins, has revealed further details of his new CineMart project Cunningham.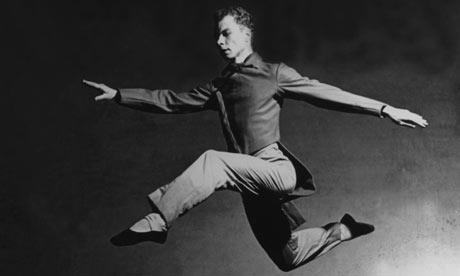 The 3D documentary, inspired by the life and work of legendary US dancer and choreographer Merce Cunningham, has been scripted and is being directed by Alla Kovgan.
The film will follow Cunningham from his early days as a struggling dancer in New York to his eventual emergence as one of the most influential choreographers of the Twentieth Century.
"It is one of those very ambitious projects about modern artists that has a lot of technology," Girard said of a film that, inevitably, has been compared to Wim Wenders' 3D Pina Bausch film, Pina (2011).
The project has already secured support from the CNC in France and from the Rockefeller Foundation. Around a third of the €3.4m budget will come from the US but Girard is in Rotterdam looking for European partners as well as for a sales agent.
He points out that Cunningham's reputation is as strong in Europe as it is back in the US - one reason he is seeking backing on both sides of the Atlantic.
"We are looking for partners in Germany, Russia and the Netherlands," Girard said. "We have had a lot of interest."
Cunningham has been developed with the Merce Cunningham Trust, which looks after the legacy of the dancer, who died in 2009.
The film's director of choreography is Robert Swinston, who has a 31-year history of dancing and assisting Merce Cunningham.
CineMart regular Girard (whose previous credits include March Of The Penguins, Lebanon and Goodbye Bafana) has raised the possibility that parts of the film might be shown separately, as works in their own right.
These are the sections dealing with Cunningham's collaborations with other major US artists like Andy Warhol, John Cage and Robert Rauschenberg. The film will include dance sequences, special effect driven sequences and a strong use of archive footage.
"What is very special about this project is that Kovgan and Robert Swinston tell me that Cunningham would have used 3D if it had been available at that time," Girard said of what promises to be "a sensual" and immersive account of the dancer's life and work.