Amos Gitai is hoping to screen Rabin: The Last Day at festivals in autumn.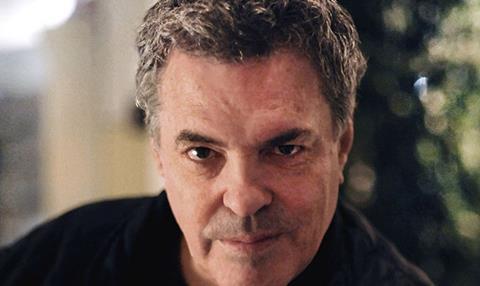 Ahead of his Monday masterclass here at Jerusalem Film Festival (9-19 July), Israeli film-maker Amos Gitai sat down with Screen to discuss his upcoming Yitzhak Rabin feature, now titled Rabin: The Last Day.
Currently putting the final touches to the film, which he shot in February in Tel Aviv, Gitai is waiting to hear from one of the major autumn festivals about a programming berth.
"We will know by the end of the month," he said. "We've been showing the film without the final mix and the reactions have been very strong. I'm really discovering how much he meant to so many people in many different countries."
"Israeli society is still feeling the shockwaves of his killing even if it's already 20 years ago," he added. "It's an open wound and looking at the current situation in the Middle East, there is a big longing, even if it's under the surface, for somebody like him who had a very open-minded way of talking to the other side. In order to make peace, there cannot be real acrimony."
Calling it his most "substantial" project since Kippur, Gitai has focused Rabin: The Last Day on various characters, from security agents to political advisers to religious extremists, leading up to the Tel Aviv rally where the prime minister was murdered by Jewish law student Yigal Amir; the film also looks at the Shamgar Commission of Inquiry that followed the assassination.
Gitai has mixed fictional scenes with newsreel and amateur footage and cast 70 speaking roles, with actors including Yael Abecassis, Yogev Yefet, Miki Varshaviak, Mali Levy, Liron Levo and Tomer Sisley. Eric Gautier was director of photography.
"It's a portrait of Israeli society at that time and a lot of the figures are still active today," said Gitai, adding that while Amir will be a character in the film, "I don't want to fetishise him and anyway he's just the gun. I'm dealing much more with the incitement to kill Rabin, which was done by many corners of Israeli society who were interested in eliminating Rabin as a figure: some directly, some less directly. This was the material of the investigation commission."
Rabin: The Last Days is an Israel-France-Italy co-production between United King Films, Canal Plus, Rai Cinema, the Rabinovich Foundation and the Centre National du Cinéma.
The Israeli distributor United King is eyeing an October or early November release for Rabin: The Last Day, tied to the 20th anniversary of Rabin¹s murder on November 4, 1995.