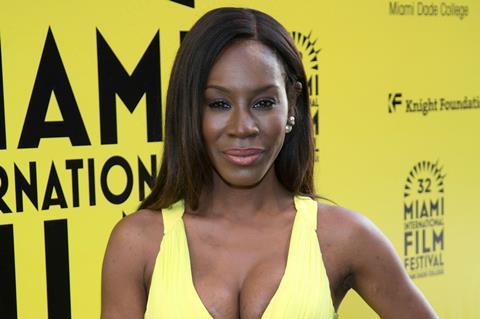 UK director Amma Asante will reflect on her BAFTA-winning career as part of the three-day Industry Focus Event at the Glasgow Film Festival next month (February 27-March 1).
Asante's films include A Way Of Life, Belle, A United Kingdom and Where Hands Touch. She recently signed to direct The Billion Dollar Spy for Walden Media and Weed Road. The 'in conversation' event will be hosted by Screen International with the support of NFTS Scotland.
Further industry panels and talks at Glasgow will include 'The Actor-Director Relationship' with Dirty God's rising star Vicky Knight and exciting new Dutch director Sacha Pola, and 'VoD – The End Of Cinema?' The latter will explore how producers and directors can find opportunities and sustain their careers on local and tailored digital platforms. The expert speakers will include Alex Stolz from the Film Disruptors Podcast, UK producer Rachel Robey of Wellington Films, Andreas Wildfang, director of German digital media company EYZ Media and Lee Shelton, head of digital at UK distributor and exhibitor Curzon.
'Women in Film & TV: Adapting For Screen' will bring together producer Claire Mundell of Glasgow's Synchronicity Films, The Cry writer Helen FitzGerald, and leading Scottish screenwriter Andrea Gibb, who is adapting the best-selling novel Elizabeth Is Missing for Scotland's STV, while 'Pure Dead Brilliant' will look at the changing image of the horror genre with actor and Prevenge director Alice Lowe, Anna And The Apocalypse director John McPhail, Olivia Howe from The Final Girls Collective and Sarah Daly from Hex Studios.
Writer-director and Raising Films co-founder Hope Dickson Leach, Mikael Fellenius, CEO of Sweden's Film I Vast, intimacy and movement director Ita O'Brien and professor Inge Sorensen from the University of Glasgow will consider how to create and implement long-time solutions to the gender imbalance in the creative industries in 'Taking Action: From Policy To Practice'.
"I am delighted that this year's Industry Focus event features a wealth of female talent, making waves both behind and in front of the camera," said Allison Gardner, co-director Glasgow Film Festival.
Additional industry events will include:
Directors UK Workshop with David Keating
Pitches - Channel 4 Random Acts with Catherine Bray
Funding Documentaries with Aconite, SDI Productions and BBC Storyville
Focus on Documentary – Case study of Claire Pijman's Living The Light with Pijman
Industry surgeries with top executives
Roundtable discussion Making Films and Paying Bills
2020 Visions -The Future of Scottish Film
Careers Behind The Scenes in Film and TV Drama with BECTU Vision
The 15th. annual Glasgow Film Festival takes place from February 20 – March 3. The full line-up was previously announced here.