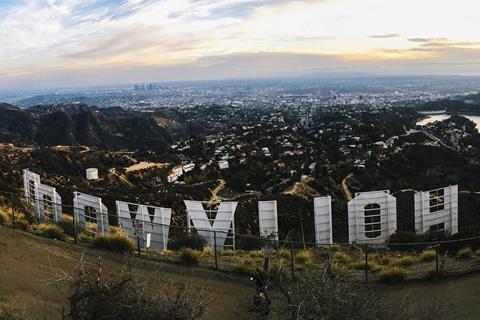 Global Road has filed for Chapter 11 bankruptcy protection, listing Open Road Films as the debtor, and issued a statement clarifying the action only applies to "domestic-related film operations" and not the IM Global sales or television divisions, nor parent company Tang Media Partners.
According to the Chapter 11 filing there are between 1,000-5,000 creditors and the liabilities fall within the $100m-$500m range.
Among creditors with the largest unsecured claims are Bank Leumi, which is listed as a litigation party and owed $10.8m, and a number of entities listed as trade vendors, among them Viacom (owed $7.06m), The Walt Disney Company ($5.1m), NBC Universal ($4.4m), Google ($2m), Facebook ($.1m), Snap ($876,682), Twitter ($625,799), and the International Alliance Of Theatrical Stage Employees ($561,926).
Amir Agam has been appointed chief restructuring officer. The filing had been expected after a string of disappointing theatrical releases on the likes of Hotel Artemis and the recent A.X.L., and a flurry of reports that TMP chief Donald Tang had struggled to raise capital this year.
Bankruptcy follows around 45 lay-offs implemented in Los Angeles and London after Screen first reported that a consortium of lenders, who it subsequently emerged were led by Bank Of America, had taken the reins at the company.
The statement from Global Road read, "Today's filing for bankruptcy protection for Open Road Films solely encompasses domestic related film operations and does not include Tang Media Partners, Tang Media Entertainment, IM Global Television (both scripted and non-scripted) and IM Global. IM Global Television and IM Global were re-branded earlier this year as part of Global Road Entertainment. Those entities will continue to operate as ongoing concerns working with existing and future partners."