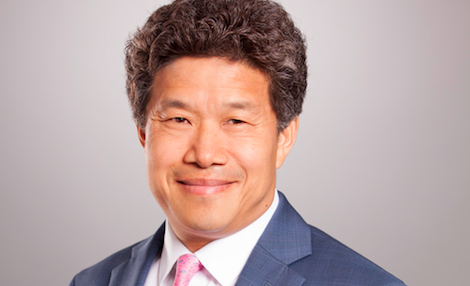 AUGUST 30 UPDATE: Global Road is understood to have laid off 40 staffers from the Los Angeles office and five from London, amounting to approximately one-third of the workforce.
Screen further understands that management has arranged two months of transitional health insurance cover for those being laid off. Under the lenders' plan, staff will not receive severance, which has sparked talk of possible legal action by employees.
AUGUST 28 UPDATE: Global Road has begun lay-offs in its Los Angeles office in a move that sources said will slash the workforce by roughly half, with the majority of pink slips going to staffers in the domestic theatrical production and distribution division.
According to people with knowledge of the situation approximately 60 employees will lose their jobs as will a further five from the London office led by president of international sales Rodolphe Buet, where lay-offs also got underway on Tuesday (August 28).
Approximately 120 people worked for the company before the lay-offs began, and it is understood an unspecified number of staffers in the international distribution and TV divisions are being affected.
In all cases, Screen understands there will be no severance, which observers said could trigger legal action under California's Worker Adjustment and Retraining Notification (WARN) Act.
The legislation requires companies that employ more than 75 people full- or part-time to give affected employees at least 60 days' notice in advance of a "mass layoff" (defined as the lay-off of 50 or more employees in a 30-day period), where those staffers have been employed for at least six of the 12 months preceding the notice date.
EARLIER REPORT: Beleaguered Global Road has begun to implement lay-offs at its London office, as a round of lay-offs in the Los Angeles office is expected to commence today.
It remained unclear at time of writing how many staff from the UK office led by president of international Rodolphe Buet have received notice.
Screen understands employees are not receiving severance under instructions from the company's consortium of lenders led by Bank Of America, who as Screen first reported last week, have taken control of Global Road's domestic theatrical feature production and distribution division.
Donald Tang (pictured), whose Tang Media Partners launched Global Road in October 2017 after merging Open Road and IM Global, has struggled to raise money at the venture, which is saddled with high executive overheads – the company's entire staff is understood to number approximately 120.
Global Road's US releases have disappointed. Hotel Artemis and Show Dogs underwhelmed at the box office this year, and last weekend's release of family adventure A.X.L. debuted in tenth place on a paltry $2.8m in 1,750 theatres.
While the domestic theatrical feature unit is being most heavily impacted by Global Road's travails, it is understood the international sales and the TV division remain viable businesses.
More to follow…