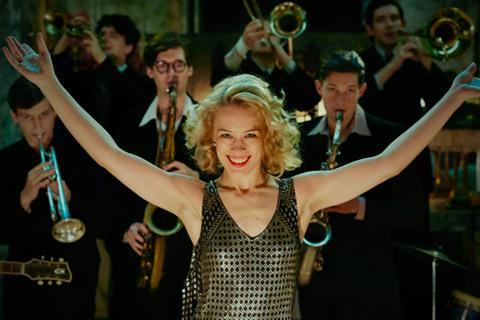 German sales agency Global Screen has acquired worldwide rights to Kilian Riedhof's Second World War drama Stella. A Life. starring Undine's Paula Beer.
The film is inspired by the true story of Stella Goldschlag, whose dreams of becoming a jazz singer were curtailed when the Gestapo arrested her, and her trajectory turned from victim to perpetrator.
Goldschlag collaborated with the Nazis to expose and denonuce hundreds of underground Jews in Berlin during the war.
"It's frightening how Stella's world reflects the one we inhabit today where our desire to be someone can override our ethical principles - with fatal consequences in the face of pressure from an extremely inhuman and criminal system" said Riedhof.
"It is alarming to see that history is in danger of repeating itself again today," said Alice Buquoy, senior vice president international sales and acquisitions at Global Screen.
Stella. A Life. was written by Riedhof, Marc Blobaum and Jan Braren; and produced by Michael Lehmann and Katrin Goetter for Germany's Letterbox Filmproduktion.
Riedhof previously directed 2013 comedy Back On Track; and has directed You Will Not Have My Hate, the story of a man who lost his wife in the 2015 Bataclan attack in Paris, which is currently in post.