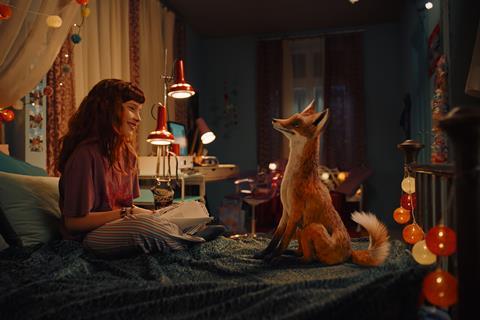 Munich-based sales outfit Global Screen has closed deals in several territories for its new family feature School Of Magic Animals ahead of the Pre-Cannes screenings (June 21-25).
The film, based on Margit Auer's novels, has sold to Spain (Flins y Penicuals), Italy (Adler Entertainment), CIS (Voxell), Israel (Red Cape Distribution), Taiwan (CaiChang) and Middle East (Selim Ramio & Co), with Japan, Hungary and Scandinavia in negotiation.
Producers Alexandra and Meike Kordes of Kordes & Kordes Film adapted the book series for the big screen.
Budgeted at over $10 million, School Of Magic Animals was made as a co-production with Wega Film (Vienna) and Leonine, who will also release the film theatrically in Germany in October 2021. The release was originally set for February but was delayed because of the pandemic.
A mix of live-action with CGI animated animals, the film is set in a school where children receive a magical animal as a companion. It follows new girl Ida, who goes from being an outsider to the star student thanks to her magical animal, the talking fox Rabbat.
Auer's novels have been published in 24 countries so far, with 5 million books sold in Germany. Director Gregor Schnitzler and animation director Tomer Eshed (Lumatic Animation & VFX) adapted the project for the screen.
School Of Magic Animals has its market premiere at the Pre-Cannes Screenings. Global Screen is selling both an English dub and the original German version.