Deals have been closed for the Australian family film in territories including the UK, Middle East and Brazil.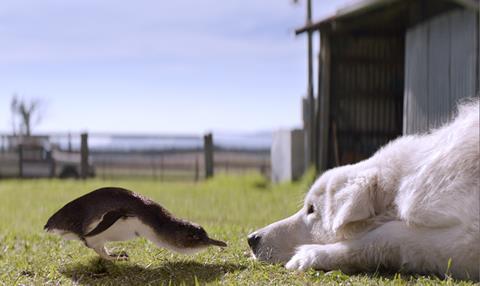 Global Screen has inked deals for Australian feature Oddball in multiple terriroties.
Deals have been sealed in: Great Britain and Ireland (Icon), Italy (Microcinema), Poland (Kino Swiat), Middle East (Gulf Film), Bolivia, Ecuador and Peru (Star Films), Brazil (Globo), Ex-Yugoslavia, Albania and Slovenia (Fivia), Cyprus and Turkey (Medyavizyon).
The film stars Shane Jackson (Kenny), Sarah Snook (Steve Jobs) and Alan Tudyk (I, Robot).
Based on a true story, the plot follows a chicken farmer who trains his dog to protect a penguin sanctuary from fox attacks.
Oddball was produced by WTFN/The Film Company, Pratical Pictures and Kmunications, in co-production with Screen Australia, Fox International Channels in association with Film Victoria.
The film has been a success at the Australian box office, grossing $6.8 million ($9.3 million AUD) in its first three weeks.