eOne among those to acquire rights to 3D animated family feature.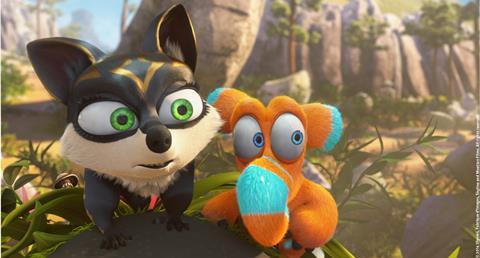 German sales company Global Screen has sold 3D animation Ooops! Noah Is Gone… to distributors throughout the world ahead of the EFM (European Film Market).
Entertainment One (eOne) has picked up all rights for the US, Canada, UK/ROI and Australia/NZ, while Eagle Pictures Spa has picked up all rights for Italy.
Scanbox acquired all rights for the Scandinavian territories.
Flame Node will release the film in China, 2i Film in the former Yugoslavia, Pictureworks in India and Silverbird in the African territories.
Global Screen previously sold the animation to Russia, Estonia, Latvia and Lithuania (Barnhill Group), South Korea (Smile Entertainment), Poland (Kino Swiat), Portugal (Pris), Israel (Five Stars), Latin America (Swen), Middle East (Gulf), Turkey (Medyavizyon), Bulgaria (Art Eternal), Iran (Century 21) and Indonesia (Onevision Entertainment).
The story centres on a fictional species called Nestrians who find they aren't allowed on Noah's Ark. But father and son Nestrians, Dave and Finny, sneak aboard when the flood comes with the help of two 'Grymps', Hazel and her daughter Leah. But the curious kids fall off the Ark and must learn the survive while their parents try to find them.
The film is from the makers of animated hit Niko, Ulysses Filmproduktion and Moetion Films, in co-production with Fabrique d'Images, Grid Animation, supported by Filmfund Hamburg Schleswig-Holstein, DFFF, FFA, Filmfund Luxembourg, Screenflanders, The Irish Film Board, MEDIA i2i audiovisual and MEDIA development.
It is directed by Toby Genkel and Sean McCormack.
Under the local title Ooops! Die Arche ist Weg… Senator Filmverleih will release a German-language version of the film this summer in German cinemas.
The film was presented to buyers at AFM (American Film Market) in a 2D version, while it will screen in 3D at the EFM (European Film Market) next month.