Sofia Meetings industry winners include UK project The Tentmaster's Daughter; The Expendables 4 heads to Bulgaria.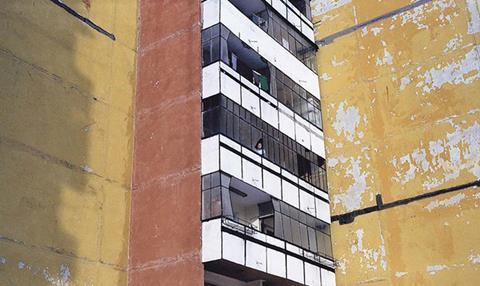 Ralitza Petrova's Godless was this year's winner of the 'Sofia City of Film' Grand Prix at the 21st edition of the Sofia International Film Festival (SIFF).
Petrova's feature debut, which won the Golden Leopard for best film and the best actress Silver Leopard in Locarno last year, received the award for best Bulgarian feature film.
Petrova also won Turkey's YAPIM-LAB young producer award for her second feature Dust which she presented with producer Poli Angelova as a project at the Sofia Meetings.
This is the third year in a row that a local Bulgarian film has won SIFF's international competition grand prix following Kristina Grozeva and Petar Valchanov's The Lesson in 2015 and Eliza Petkova's Zhaleika in 2016.
Local Bulgarian films also featured among the other prize winners this year: Grozeva and Valchanov's second film Glory took home the Domaine Boyar award for best Balkan film and the Bulgarian Guild of Film Critics award for the best film in the Balkan Competition.
The audience award for best local film was presented to Iglika Trifonova for Lift For Patients, and the FIPRESCI award went to Bojan Vuletic's Requiem For Mrs J, a co-production between Serbia, Bulgaria and Macedonia.
Other awards included a special diploma for the non-professional actress Mia Petričević in Hana Jusic's Quit Staring At My Plate and the special jury award for Jan Matuszynski's The Last Family; both films are handled internationally by New Europe Film Sales.
Speaking about the international jury's decision, jury president Cristi Puiu said: "It wasn't easy and we had long discussions because there were three films we liked, but only one main prize."
Festival director Stefan Kitanov pointed out that the jury's deliberations were the longest in the SIFF's history, with the final decision not being communicated until early on Saturday morning.
UK project triumphs at Sofia Meetings
Meanwhile, UK filmmaker Isabel Anderton and producer Christine Hartland of London-based Patchwork Productions received the Sofia Meetings' Danny Lerner grand prix from the Nu Boyana Studios for Anderton's planned feature debut The Tentmaster's Daughter.
The award from the Sofia-based studios includes €50,000 in services and a €5,000 cheque.
During the pitch of Anderton's story, which follows a girl's journey to know her father and gain her independence in the intense and claustrophobic circus world, Hartland revealed that Irish producer Brendan McCarthy of Fantastic Films is already onboard as co-producer of the €950,000 production which previously received script development support from the BFI's NET.WORK programme.
The Meetings' 14th edition also saw awards being presented to Israeli director Sharon Bar Ziv's second feature Love Your Neighbor, to be produced by Marek Rozenbaum's Transfax Film Productions, Andrey Paunov's fiction feature debut January, and Ana Lingu's One And A Half Prince.
Nu Boyana hosts Cage
During a visit to the Nu Boyana Film Studios yesterday, Screen learnt that shooting is set to begin in mid-April on the studio lot for Millennium Films bank heist movie 211, starring Nicolas Cage and directed by York Alec Shackleton.
The production complex has hosted other Millennium films such films as Unchained, The Hitman's Bodyguard and Stoic as well as Serpentine Films' local production Heights by Victor Bojnov.
In addition, plans are afoot for a fourth outing of The Expendables franchise to return to shoot at the production complex this year.