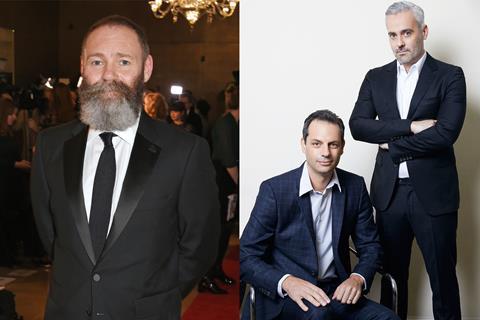 God's Own Country director Francis Lee is teaming with UK-Australia production powerhouse See-Saw Films on his next project.
See-Saw joint managing directors Iain Canning (The King's Speech, Shame) and Emile Sherman are producing the feature, which is also being developed with the BFI.
Details about the still nascent project are being largely kept under wraps for now, but Lee confirmed to Screen that he is about one month away from delivering a first draft of the script.
The feature will be a period piece, set in the UK in the 1820s, and will be based on a real-life figure. It will tackle subjects such as class, patriarchy and landscape.
Lee told Screen that the project will be a significant increase in scale from God's Own Country and that he is "excited about working on a bigger canvas".
Breakout hit
God's Own Country has been a critical darling and a commercial success since premiering at last year's Sundance.
The romance – starring Josh O'Connor as a volatile young man who has to look after his father's farm and Alec Secareanu as a migrant Romanian farmhand – played festivals around the world before being released by Picturehouse Entertainment in the UK, where it grossed close to £900,000. In the US, it has grossed more than $300,000 for distributor Orion Pictures. Protagonist Pictures handles international rights.
The film won four British Independent Film Awards, including Best British Independent Film, Best Screenplay for Lee and Best Actor for Josh O'Connor, and is now in the running for the Outstanding British Film of the Year at this month's Bafta Film Awards.
Lee says he now has three further projects on the backburner, including a couple in the US that are from other writers, but he admits that he "could revisit God's Own Country territory at some point in the future".
He notes that the film's significant fan base – the God's Own Country 'family' – are divided on whether they'd like to see a sequel, but he believes "everybody would be pleased to see both or one of those characters again".
If a sequel is made it won't be set on the same Yorkshire farm, however, which Lee reveals is now being developed into housing.