Pixar's latest led the chart this week, with Bridge Of Spies also beating new release Krampus.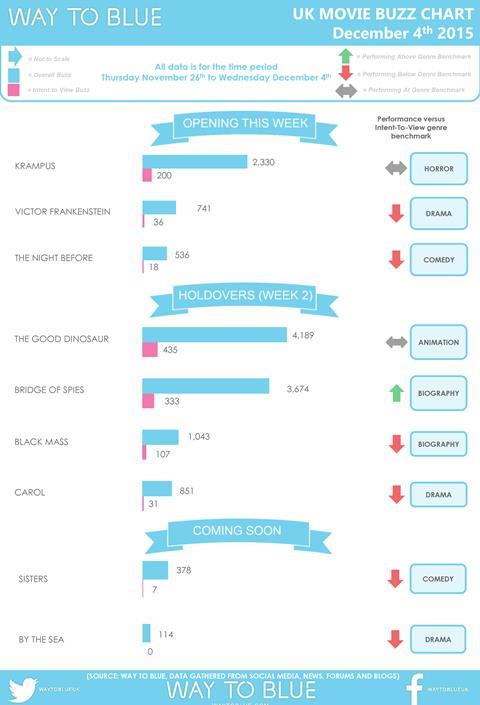 Holdovers The Good Dinosaur and Bridge Of Spies both beat new releases Krampus and Victor Frankenstein in this week's social buzz chart, according to analysis firm Way To Blue.
Pixar's latest registered 4,189 mentions across social media, news, forums and blogs, with 435 of those expressing intent to view (ItV).
Steven Spielberg's cold war drama came second with 3,674 mentions (333 ItV).
Krampus, Michael Dougherty's Christmas-set comedy horror starring Adam Scott and Toni Collette, was the highest new release with 2,330 mentions (200 ItV).
Fellow new release Victor Frankenstein registered 741 mentions (36 ItV).
On the near horizon is Star Wars: The Force Awakens, which is set for a Dec 17 release and is sure to generate a huge amount of social buzz.