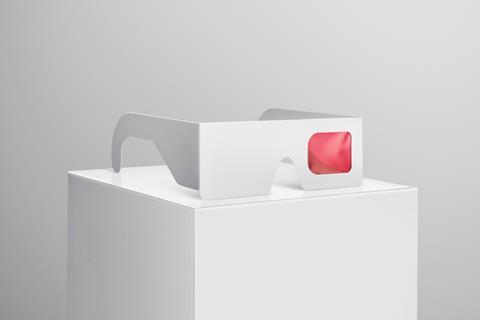 Many festivals around the world have signed the gender equality pledge, but Sweden's Goteborg Film Festival has become the first to promise that its next edition will programme 50% of its films from female directors. This marks the first time a major international film festival will hit that target.
The programme for the 43rd Goteborg Film Festival (Jan 24 - Feb 3, 2020) will feature 200 films directed by men and 200 by women. The festival calls this initiative '50/50 Vision'.
Jonas Holmberg, Artistic Director, Goteborg Film Festival, told Screen: "We have talked about gender parity for a long time, but change is happening too slowly. Now, we have decided to stop talking and do something concrete at the upcoming Goteborg Film Festival. By promising to present a program with 50% female directors, we want to inspire both reflection and action. During the ongoing programming work we are actively scouting films directed by women, but the most interesting process this decision has provoked is the constant and challenging discussion in our programming team about gender, art and quality."
Goteborg has previously been noted for its gender equality efforts after it signed the 5050 by 2020 pledge in 2019, the same year it introduced a gender neutral acting prize. In 2019, 42% of the festival's films were directed by women and for the last five years its competition sections have been gender equal.
Delphyne Besse and Bérénice Vincent, co-founders of the Collectif 50/50, said: "We are thrilled that Goteborg Film Festival will launch the year 2020 with such a positive experiment, proving that programming a festival is not just about the curators' subjective tastes, but is about making strong and unapologetic choices in order to offer to the public an accurate representation of the world we live in. We hope Goteborg's initiative will inspire other festivals to reflect on and challenge their own programming and work towards greater inclusion."
Mirja Wester, CEO, Goteborg Film Festival, added: "The film industry still being so plagued by inequality is unacceptable. Not only from a purely financial and structural perspective, but especially in relation to the consequences regarding which films get produced and released. The Goteborg Film Festival would like to start the gender parity year of 2020 by implementing what everyone is talking about: an equal program at a major international film festival. We thereby hope to encourage and challenge our industry colleagues to make strides in their own work to promote equality."
The festival noted that 96% of Hollywood films are directed by men, and 81% of European films. Organisers added that in 2019, only 20% of films shown in Swedish cinemas have been directed by women.
Goteborg sells about 130,000 tickets per year.