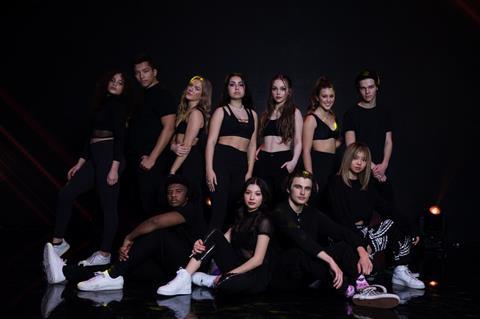 Grandave International has acquired worldwide sales rights to dance drama Keep Moving and is preparing to introduce the title to buyers in Cannes next week.
Head of sales Tamara Nagahiro and the team will start talks on the film about a girl who battling with fragile emotions and a painful past who moves from Detroit to Los Angeles to make a fresh start.
An unexpected turn of events introduces her to the intense LA dance scene and in no time she is teaching dance and competing against the pros – but can she juggle both while falling in love? Keep Moving wrapped production in February.
Savannah Lee May, Maria Canals Barrera, Gunner Burkhardt, Bailey Sok, Hayden Summerall, Laura Krystine and Lilliana ketchman star in the cast and between them the actors, singers and dancers have amassed a combined social media following close to 20million.
Nayip Ramos directs from a screenplay by Jimmy T. Summerall who also serves as producer alongside Ryan Armendariz. Stanley Preschutti and Ruben Islas are executive producers.
Grandave International's Cannes sales slate includes: Righteous Thieves with Jaina Lee Ortiz, Lisa Vidal and Cam Gigandet in post, and completed titles The Channel starring Max Martini and Clayne Crawford, The Atlantic City Story, 7th & UNION, Fugitive with Omar Chaparro, and Dreams.