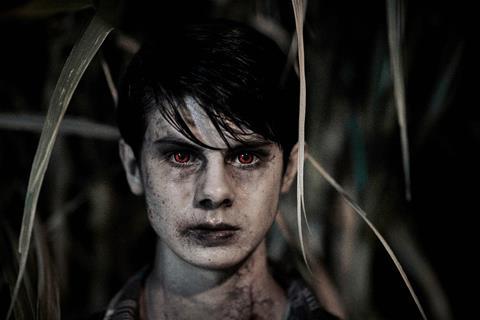 UK-based sales company Reason8 Films has closed a North American deal with Gravitas Ventures for Sweet River.
Gravitas is looking to release the Australian mystery thriller theatrically in April next year. The deal was negotiated between Anna Krupnova of Reason8 and Brett Rogalsky of Gravitas.
Sweet River tells a story of Hannah, whose search for her son's body leads her to a sleepy rural town that hides dark secrets. It's the narrative directorial debut for Justin McMillan (Storm Surfers 3D); Ashley McLeod is the producer.
The cast includes Lisa Kay, Martin Sacks and Eddie Baroo, who also co-wrote the screenplay with Marc Furmie. The film premiered at Screamfest LA in October, and was recently picked up by Netflix for Australia and New Zealand where it will be released as a Netflix Original.
"Gravitas is thrilled to be able to bring Sweet River to North American audiences. It is not only a strong genre piece, but a smart, haunting look at the power of grief," said Rogalsky, Gravitas' acquisitions coordinator.
Other titles on Reason8's slate include Anton Sigurdsson's thriller Women, ballet documentary Joy Womack: The White Swan and Yana Titova's Bulgarian drama A Dose Of Happiness.
Reason8 is also selling its autumn festival titles: Ivan I Tverdovskiy's Venice premiere Conference; Aleksandr Mindadze's Parquet which will premiere at Tallinn Black Nights; and Natalya Vorozhbit's Bad Roads, which screened in Venice Critics' Week.