The film will be released day-and-date on August 18.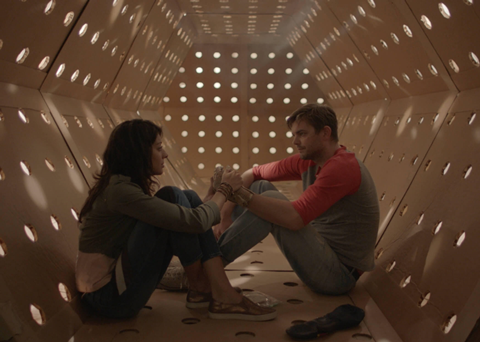 Gravitas Ventures has acquired North American rights to Dave Made A Maze, the Slamdance audience award-winner for best narrative feature.
First-time director Bill Watterson's offbeat comedy starring Nick Thune centres on an artist who builds a fort in his living room out of pure frustration, only to wind up trapped by the fantastical pitfalls, booby traps, and critters of his own creation.
The film, co-written by Steven Sears, also stars Meera Rohit Kumbhani, James Urbaniak, Stephanie Allynne, and Kirsten Vangsness.
"We wanted to re-imagine classic 80's adventure films with a comedic edge and a higher body count," Watterson said. "To reignite that tactile sense of wonder triggered by those films, we played in the sandbox of old-school practical effects – puppetry, miniatures, stop motion animation, and in-camera optical illusions."
Gravitas Founder and CEO Nolan Gallagher said: "We'd never seen anything like Dave Made A Maze before. We were drawn to its profound creativity and originality and look forward to – what is sure to be – a unique collaboration with this filmmaking team."
John Charles Meyer and John Chuldenko produced, while Carlos Cusco and Emerson Machtus served as executive producers.
Gallagher negotiated the deal with Matt Burke of Submarine on behalf of the filmmakers.