EXCLUSIVE: Horror veteran Robert Englund stars in tale of cursed apartment block.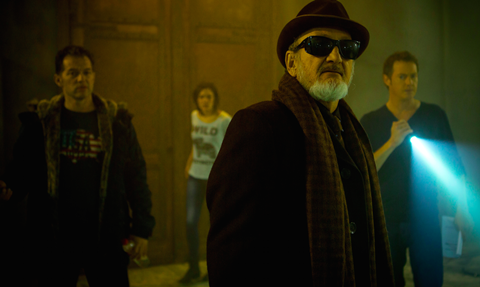 Gravitas Ventures has acquired US rights from VMI Wordwide to paranormal thriller Nightworld starring Robert Englund.
Chilean genre auteur Patricio Valladares, whose credits include Hidden In The Woods and Downhill, directed the film, which shot on location in Sofia, Bulgaria.
Open Frames produced Nightworld, which also stars Jason London and centres on a former LAPD officer who takes a job as head of security at an old apartment building.
When he begins to experience bizarre and terrifying events, the watchman investigates the building's shadowy owners and past employees, uncovering a malevolent force waiting to erupt.
Englund will be familiar to genre fans as the face of Freddy Krueger, the nemesis from the Nightmare On Elm Street series.
Valladares is in the throes of launching the Suspense! Co-Producer Network set to take place in Concepcion in July.
VMI Worldwide handles international sales on Nightworld.