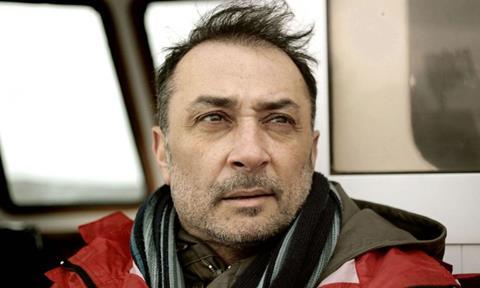 Corinth Films has acquired North American rights in Cannes for Yannis Sakaridis' Greece-UK-Germany drama Amerika Square, following a deal with Patra Spanou Film Marketing & Consulting.
Deals have already closed with CADA in Spain, and Fabular Films in Turkey, while HBO Europe holds TV rights for Eastern Europe. Feelgood Entertainment distributed Amerika Square in Greece in March.
The film, which premiered in Busan last year and won the FIPRESCI prize in Thessaloniki, centres on a Greek nationalist in Athens whose world is turned upside-down when his apartment building becomes a home for migrants.
Yannis Stankoglou and Makis Papadimitriou star in Amerika Square.
Sakaridis produced the film with Nikkos J. Frangos, George T. Lemos, and Venia Vergou.