Heart Like a Hand Grenade, about the making of the punk group's American Idiot album, is to be distributed by a trio of companies.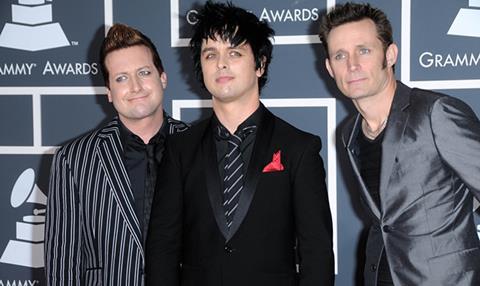 Abramorama, Reprise Records and Vimeoare set to distribute Heart Like a Hand Grenade, a documentary about punk group Green Day and its album American Idiot, around the world.
Abramorama will release the film theatrically in the US on Oct 15 and Vimeo On Demand will make it available on Oct 16.
The film will be released in theatres on Nov 11 in countries including Australia, Canada, the Czech Republic, Germany, Italy, Japan, Latvia, Mexico, New Zealand, Russia, Spain, the UK and Uruguay.
The title will be available for purchase digitally and on DVD through Reprise Records from Nov 13.
Shot more than 10 years ago by director John Roecker, the film, which gives a behind the scenes look at the writing and recording of American Idiot, had its world premiere this week at the Mill Valley Film Festival.
Green Day founding member Billie Joe Armstrong said: "We can't believe this was shot over a decade ago. Little did we know that this was only the beginning of the adventure this record would go on to be.
"We are stoked for our fans to see this footage for the first time and watch us try and figure it all out."
Abramorama's Karol Martesko-Fenster and Evan Saxon added: "We are pleased to be working directly with Green Day and collaborating with our partners on rolling out this superb film directed by John Roecker to the many loyal fans who have been waiting for more than a decade to experience the thrill of the making of the game changing American Idiot."