EXCLUSIVE: Protagonist concludes deals on Rebecca Miller comedy, which was sold to Sony at Toronto.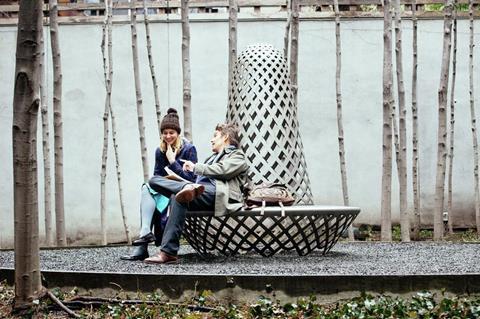 Protagonist Pictures has concluded global deals on Rebecca Miller's comedy Maggie's Plan, which was scooped up by Sony Pictures Classics for North America, UK and Australia/New Zealand and other selected territories after TIFF in a deal negotiated by CAA and Cinetic Media.
Prior to TIFF Protagonist inked a deal with Sony Pictures Worldwide Acquisitions (SPWA) for Spain, Italy, Latin America, Scandinavia and South Africa.
Other deals to have closed on the film include Germany (MFA), France (Diaphana), Japan (Shochiku), Korea (AUD) and airlines(Cinesky).
In further deals, the film has been acquired for Greece (Feelgood Entertainment), Portugal (Lusomundo), Switzerland (Frenetic Films), former Yugoslavia (MCF), Czech/Slovak Republic (CinemArt) and Turkey (Bir Film).
Other agreements were secured for the Middle East (Front Row Entertainment), Hong Kong (Golden Scene), India (PVR), Indonesia (PT Prima), Taiwan (CAI), Malaysia (Tanweer), Benelux (Imagine), Israel (Lev/Shani), Poland (Best Film), the Baltics (Hea Film) and eastern European TV (HBO).
Written and directed by Miller (Personal Velocity) from a story by Karen Rinaldi, the comedy-drama follows a young woman played by Greta Gerwig, whose determination to have a child catapults her into a nervy love triangle with a heartthrob academic (Ethan Hawke) and his eccentric critical-theorist wife (Julianne Moore).
The film also stars Bill Hader, Maya Rudolph, Travis Fimmel, Wallace Shawn and Mina Sundwall.
Producers are Rachael Horovitz, Damon Cardasis and Rebecca Miller, with executive producers Philip Stephenson and Temple Williams of Freedom Media, Lucy Barzun Donnelly and Alexandra Kerry of Locomotive, Michael J. Mailis and Susan Wrubel of Hyperion Media.
"We always felt that Rebecca's unique cast of characters, infectiously funny dialogue and cinematic voice would hit a nerve with audiences," said Protagonist CEO Mike Goodridge.
Head of worldwide sales Vanessa Saal added: "We couldn't be happier with the network of distributors who are on board for Rebecca's superb film, and the enthusiasm they will bring to Maggie's distribution around the world."