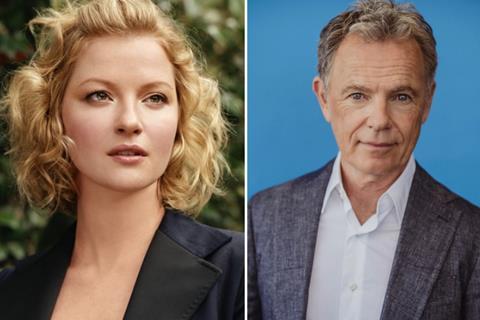 Gretchen Mol and Bruce Greenwood are starring alongside Tim Blake Nelson and Nathan Alexis in fantasy The Invisibles, directed by Andrew Currie.
UK outfit Metro International has international sales and are selling at the European Film Market (EFM).
Boardwalk Empire star Mol replaces the previously announced Lucy Liu in the cast, as the shoot gets underway in Toronto, Canada.
A couple, played by Mol and Nelson, find their marriage is in crisis. Husband Charlie starts to disappear – literally. As he fades, he discovers a new world of others who have disappeared just like him.
Currie has written the feature, alongside Colin Aussant. It is produced by Mary Anne Waterhouse for Canadian outfit Quadrant Motion Pictures and Lee Kim for Los Angeles and Toronto-based Resolute Films.