EXCLUSIVE: Spanish arthouse distributor Karma inks deals for several titles and broadens its slate.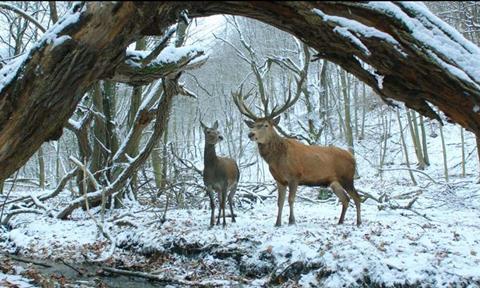 Spanish distribution outfit Karma Films has picked up rights to Hungarian feature On Body And Soul, the distinctive love story by Ilidko Enyedi that won the Golden Bear at the 2017 Berlin Film Festival.
Karma have also inked deals for the UK's God's Own Country, by Francis Lee, Georgian-Russian Hostages, by Rezo Gigineishvili, The Leisure Seaker, by Paolo Virzi, which stars Donald Sutherland and Helen Mirren, and Maudie, by Aisling Walsh, with Ethan Hawke and Sally Hawkins.
The latter two additions are part of a new strategy for Karma Films.
Daniel Bajo, head of acquisitions at the company, told Screen: "We are looking to broaden our offer with bigger productions and titles that can reach a more mainstream audience and multiplex theatres without giving up what has defined us from the start: quality and auteur cinema."
Karma Films, formed in 2003, focuses on auteur films and has distributed the first work from directors including Jacques Audiard and Paolo Sorrentino.
More recently they have handled two titles that are nominated at the 2017 Oscars; animation The Red Turtle and documentary I'm Not Your Negro.
The move to expand with mainstream films such as The Leisure Seeker and Maudie in 2017 follows the company's steady performance after a difficult few years for a market hit by the 2010 Spanish economic crisis, a drop in theatrical attendances and declining television involvement in the film market.
Increasing theatrical admissions in Spain in more recent times, and the fact that television companies - TVE in particular - are starting to buy titles again, has pushed Karma to explore new opportunities. VOD is also having a positive impact, with Karma recently closing deals with Netflix and Wuaki.
Read more:
'On Body And Soul': Berlin Review