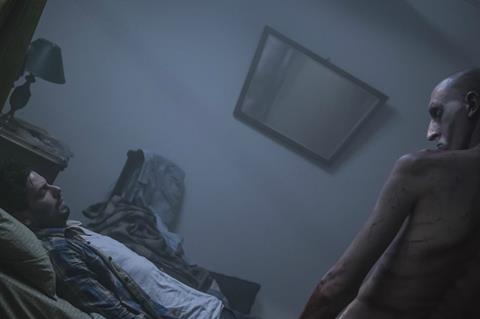 Grupo Mórbido, the Mexican distributor run by Mórbido Film Fest founder Pablo Guisa Koestinger, has struck a deal with Aura Films in Argentina to handle joint theatrical distribution in Latin America on paranormal horror Terrified (Aterrados).
The pact, struck at the EFM in Berlin last week, is intended to capitalise on the well-received premiere from Demian Rugna's genre title at Morbido in Mexico last November, where it won the Morbido-Cinepolis Distribution Award guaranteeing a release in Mexico.
Terrified went on to play the same month in the Argentina Competition at Mar del Plata in Argentina, the film's native country where it was produced by Machaco Films, and also screened at the Ventana Sur market in Buenos Aires.
Aura Films, the international sales agent based in Buenos Aires and Miami, is understood to be nearing a deal for English-speaking territories.
Terrified stars Maxi Ghione, Norberto Amadeo Gonzalo and Elvira Onetto and centres on a police officer and an old friend who investigate a series of paranormal occurrences in homes.
Rugna's made his English-language feature directorial debut on The Last Gateway in 2007. His local-language credits include segments of 2011 fantasy horror Cursed Bastards, and the 2016 adventure comedy You Don't Know Who You're Talking To (No Sabés Con Quién Estás Hablando).