Guiding Lights is run by Lighthouse and Creative Skillset and offers participants nine months of one-on-one mentor support, as well as industry training and networking events.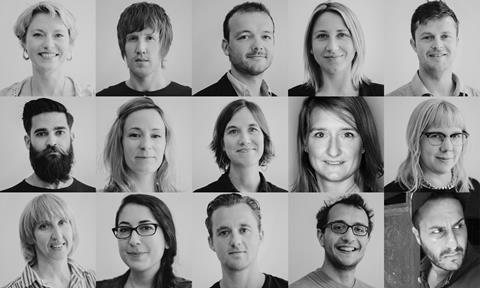 Digital culture agency Lighthouse and Creative Skillset have announced the 15 participants taking part in their 2014 Guiding Lights programme.
In its sixth year, Guiding Lights offers participants nine months of one-on-one mentor support from professionals in the film industry, as well as access to industry training and networking events. The candidates were selected from more than 250 applications.
"The Guiding Lights selection process is always extremely competitive, and this year was no exception," said Lighthouse senior producer Emily Kyriakides.
"We're really excited by the past achievements, future potential and talent within the group, and feel that they have a lot to offer each other as well. They're a very impressive bunch, and we look forward to working with them over the coming months."
This year, Lighthouse and Creative Skillset are also partnering with Film Hub South East, an exhibitor-focused organisation, to include three exhibition professionals in the programme.
In the past, mentors have included Sam Mendes, Barbara Broccoli, Danny Boyle, Paul Greengrass and Julian Fellowes. This year's mentors will be announced at an upcoming date.
This year's participants will follow in the footsteps of Guiding Lights alumni like BAFTA-winner Tina Gharavi (I Am Nasrine), producer Laura Hastings-Smith (Hunger), film-maker Andy Heathcote (The Moo Man) and cinematographer Urszula Pontikos (Weekend, Lilting).
Guiding Lights 2014 participants
Directors
Mahdi Fleifel
Michael Pearce
Elizabeth Stopford
Rachel Tunnard
Jack Weatherley
Writers
George Kane
Line Langebek
Joy Wilkinson
Producers
Paul Fischer
Emily Morgan
Elhum Shakerifar
Alex Thiele
Exhibition professionals
Jonathan Hyde
Rebecca Marshall
David Parker