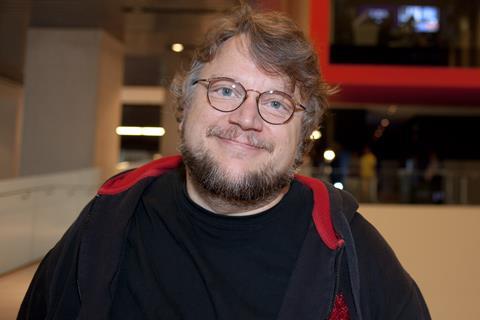 Guillermo del Toro took a giant stride towards the Oscar on Saturday night (February 3), winning the outstanding directorial achievement in feature film accolade for The Shape Of Water at the Directors Guild Of America's 70th annual DGA Awards.
Del Toro recently won the Golden Globe best directing award and further bolstered his Oscar prospects with the DGA, regarded as a strong bellwether of Academy Award success.
Since 1948, only seven DGA winners have not gone on to win the Oscar. Ben Affleck is the famous most recent example. He won the DGA for Argo in 2013 and did not even receive an Academy Award nod for the film.
Del Toro recently won the Golden Globe best directing award. Meanwhile Jordan Peele continued a remarkable awards season, winning best first-time feature director for Get Out. Peele is also nominated for the directing Oscar. Matthew Heineman was named best documentary feature director for City Of Ghosts.
In the TV categories, Reed Morano won the dramatic series award for The Handmaid's Tale (Offred), while Beth McCarthy-Miller won the comedy series prize for Veep (Chicklet). Jean-Marc Vallée prevailed in the movies for television and mini-series contest for Big Little Lies.
Previously announced lifetime achievement and service award honours went to Michael Apted (Honorary Life Member Award), Dwight Williams (Frank Capra Achievement Award), and Jim Tanker (Franklin J. Schaffner Achievement Award.)
For the complete list of winners click here.