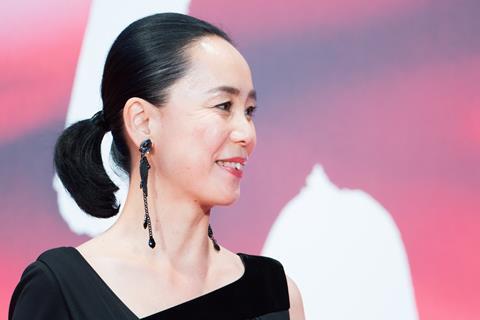 The Hong Kong-Asia Film Financing Forum (HAF) has announced the 29 projects selected for this year's edition, including established Asian directors and producers such as Hur Jin-Ho, Naomi Kawase and Ning Hao, as well as emerging filmmakers and nine first-time feature directors.
Returning to its regular March slot, HAF will take place online from March 15-17, coinciding with Filmart Online, which runs March 15-18. HAF and Filmart also took place virtually in August 2020.
"Despite the challenging circumstances brought on by the Covid-19 pandemic, HAF remains strongly committed to filmmakers," said HAF director Jacob Wong. "We will have our dedicated online meeting platform this year for accredited HAF and Filmart participants to schedule and conduct meetings directly. It's hassle-free and user-friendly, requiring no download or additional log-on."
Early next month, HAF will announce the projects selected for its Work-in-Progress (WIP) section, which targets filmmakers seeking post-production funding, distribution opportunities and festival support. The full line-up will be eligible for HAF's 17 awards, with a combined cash and in-kind value of $157,000 (HK$1.2m).
Among the 29 co-production projects, there are six from Hong Kong, mostly from women directors, including Oliver Chan, who is tackling the challenges of motherhood in Her Lullaby, following her critically-acclaimed debut Still Human.
China is represented with eight projects, including sexual assault drama Splash, from Cai Chengjie, who won the Rotterdam Tiger Award with The Widowed Witch, while Ning Hao is producing Xu Lei's The Peacemaker, about a villager acting as a mediator to settle private disputes.
The line-up also includes six Indian projects, from filmmakers such as Aditya Vikram Sengupta (Labour Of Love) and newcomer Rishi Chandna, and one Afghan project from Roya Sadat (A Letter To The President).
Taiwan's Tsao Shih-han will present feature debut Beautiful Days In The South, a coming-of-age drama set in 1996 amid Taiwan's missile crisis, with Ye Chih-Yen (Blue Gate Crossing) on board as producer. Southeast Asian projects include 108 Days from Lucky Kuswandi (Madame X) and Cangrejos from the Philippines' Zurich Chan.
Korean director Hur Jin-Ho (The Last Princess) examines two brothers who have to confront each other when their children are involved in a murder in The Dinner, while Japan is represented by two projects: Daichi Murase's Nara-set Beyond The Fog, to be produced by Naomi Kawase, and Blind Forest from Naoko Ogigami (Close-Knit).
Documentaries in the line-up include Vikram Dasgupta's Vrindavan: City Of Widows, about women seeking refuge in the holy city of Vrindavan, and Wang Bing's I Come From Ikotun, about the African community's harsh living conditions in Guangzhou, China.
HONG KONG ASIA FILM FINANCING FORUM 2021
DOCUMENTARIES:
Afloat* (India)
Dir: Arkus
Prod: Gargi CHAKRABARTI
Prod co: Arkus Entertainment
Another World (India, Japan)
Dir: Tushar MADHAV
Prods: Tushar MADHAV, Shilpi GULATI
Prod co: Basic Bae Films
Gross National Happiness (Bhutan)
Dir: Arun BHATTARAI
Prods: Arun BHATTARAI, Noémi SZAKONYI
Prod co: Sound Pictures
I Come From Ikotun (France, Hong Kong)
Dir: WANG Bing
Prod: Isabelle GLACHANT
Prod co: Chinese Shadows, Wil Productions
The Baby Carriers* (US)
Dir: CHEN Lingwei
Prod: NING Hao
Prod co: Dirty Monkey Productions
The Sinking Island (India)
Dir: Sourav SARANGI
Prods: Sourav SARANGI, George KALOMENOPOULOS, Riccardo BIADENE
Prod co: Son et Lumiere
The Way We AD* (Hong Kong)
Dir: Bud-ming
Prod: Teresa KWONG
Prod co: Ideas Un
Vrindavan: City Of Widows (India, Canada, New Zealand)
Dir: Vikram DASGUPTA
Prods: Alex Yoke-sun LEE, Marilyn McFADYEN
Prod co: Yalla Media
When Clouds Gather* (China)
Dir: Clarissa ZHANG
Prods: Clarissa ZHANG, Yve Vonn LEE
Prod co: Golden Lining Films, Afternoon Pictures
FICTIONAL FEATURES:
108 Days (Indonesia)
Dir: Lucky KUSWANDI
Prods: Muhammad ZAIDY, Meiske TAURISIA
Prod co: Palari Films
All About My Father* (China)
Dir: HU Guo
Prod: WANG Jing
Prod co: IMAGE X Productions
Beautiful Days In The South* (Taiwan)
Dir: TSAO Shih-Han
Prod: YEE Chih-Yen
Prod co: Life Scenery Films
Beyond The Fog (Japan)
Dir: MURASE Daichi
Prod: KAWASE Naomi
Prod co: Nara International Film Festival
Birthmark (India)
Dir: Aditya Vikram SENGUPTA
Prods: Anshulika DUBEY, Priyankar PATRA
Prod co: For Films
Blind Forest** (Japan)
Dir: OGIGAMI Naoko
Prod: NAKAYAMA Keiko
Prod co: Fuji Creative Corporation
Cangrejos (The Philippines)
Dir: Zurich CHAN
Prod: Gale OSORIO
Prod co: Binisaya Movement Inc, Southern Lantern Studios
Donna, Donna (China)
Dir: QI Rui
Prod: ZHU Dan
Prod co: Beijing BigFish Cine Co
Getting Nowhere (China)
Dir: YANG Mingming
Prod: YANG Jing
Prod co: Beijing Trend Cultural Investment Co
Her Lullaby (Hong Kong)
Dir: Oliver CHAN
Prod: Oliver CHAN
Prod co: No Ceiling Film Production
HERs (Hong Kong)
Dir: Susie AU
Prod: Joe CHAN
Prod co: Handmade Films
Hit Yhe Wall* (Hong Kong)
Dir: HO Ching-yi
Prod: MAK Ho-pong
Prod co: A Dot Creative Studio
Love To Bits* (Hong Kong)
Dir: WONG Wan-sze
Prod: WONG Wan-sze, LEUNG Kin-pong
Prod co: Electric Diamond Production
Soft Whispers Over Time (China)
Dir: LIU Hao
Prod: ZHANG Han
Prod co: Beijing Cornerstone Entertainment Co
Splash (China)
Dir: CAI Chengjie
Prod: CAI Chengjie
Prod co: Seshizi (Beijing) Motion Pictures
Sunfire (China)
Dir: YANG Rui
Prod: FANG Li
Prod co: Beijing Shu Shu Shu Screen Culture Co
The Catch* (India)
Dir: Rishi CHANDNA
Prod: Dina DATTANI
Prod co: Furaha Pictures
The Dinner (South Korea)
Dir: HUR Jin-Ho
Prod: KIM Won-Kuk
Prod co: Hive Media Corp.
The Forgotten History (Afghanistan, Spain)
Dir: Roya SADAT
Prods: Alba SOTORRA CLUA, Roya SADAT
Prod co: Roya Film House, Alba Sotorra Cinema Productions
The Peacemaker (China)
Dir: XU Lei
Prod: NING Hao
Prod co: Dirty Monkey Productions
*First-feature projects
**Blind Forest was initially one of HAF18's shortlisted projects. It withdrew when HAF18 went online and subsequently resubmitted for HAF19.