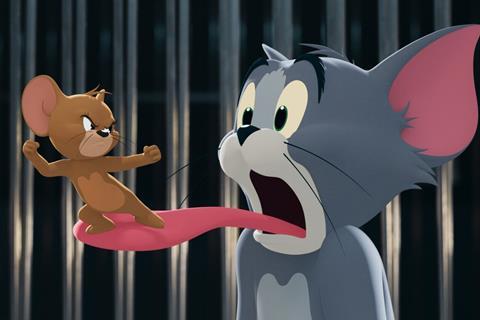 Half of HBO Max and HBO global subscribers are expected to come from outside the US by 2025 according to the streamer's leadership.
Jason Kilar, CEO of parent company WarnerMedia, also said during an investor day on Friday (March 12) that less than a year after it launched in the US in May 2020, HBO Max is on track to be operational in 60 markets by the end of the year.
International launch markets this year include 39 territories in Latin America and the Caribbean region in late June, followed by 21 European territories in the second half of the year.
An ad-supported version of HBO Max will launch in June and while Kilar did not comment on pricing, the executive said there was already $80m in advertising commitments.
He added that only subscribers to the ad-free tier would get same-day access to Warner Bros releases under HBO Max's controversial day-and-date release strategy. Tom & Jerry (pictured) was the latest Warner Bros feature to debut on the service on February 26.
Leadership at AT&T, parent company of WarnerMedia, said they expected 120m-150m global members on HBO Max and HBO by the end of 2025.
That is a big increase on the forecast of 75m-90m issued in the pre-launch days of October 2019. By the end of 2021 HBO Max and HBO subscribers are forecast to reach 67m-70m.
AT&T said revenue at the HBO division was on track to reach $15bn over the next five years.