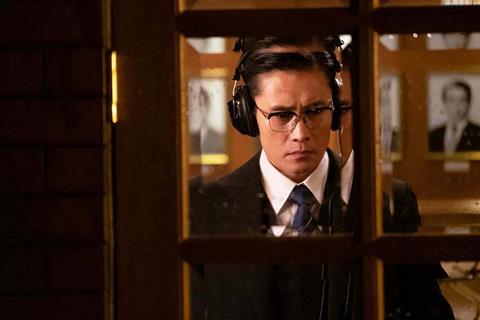 Kim Won-kuk, CEO and chief producer at Seoul-based Hive Media Corp, recently produced the top two box office hits in Korea in 2020 – director Woo Min-ho's The Man Standing Next, a critically acclaimed dramatisation of the Korean Central Intelligence Agency-centred events leading up to the assassination of dictator Park Chung-hee, and director Hong Won-chan's crime action film Deliver Us From Evil, starring Hwang Jung-min and Lee Jung-jae.
The former, starring Lee Byung-hun, clocked up 4.75 million admissions and $36m after release on January 22 and was South Korea's submission to the Oscars. The latter took in 4.35 million admissions and $33.8m after release August 5, according to the Korean Film Council (KOFIC).
Hive Media Corp also produced Heaven: To The Land Of Happiness, director Im Sang-soo's Cannes 2020 label film, and continues to develop and produce a lively slate of films in these pandemic times – including director Hur Jin-ho's The Dinner, which is in this year's HAF selection.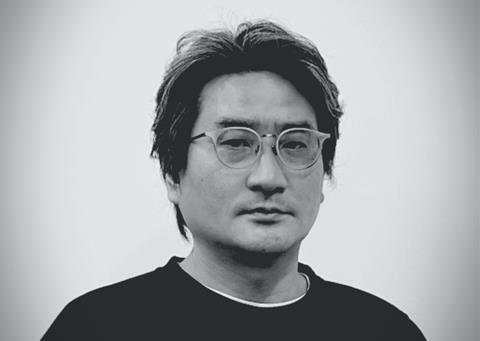 Tell us how you started in the film industry and established Hive Media Corp.
I was working at an advertising agency and after the Asian Economic Crisis, met someone who was working in film acquisitions. Eventually, I handled about 200 imported films at Daisy Entertainment around the mid-2000s. The good thing about acquisitions is you learn to figure out whether something will work or not concept-wise and on release. Because with foreign film acquisitions, the competition is high and you buy a lot of films that come to you at script stage.
On the other hand, with a foreign film, you have no control over the picture. There were too many where you'd think: "Hey, this wasn't supposed to be this kind of film!" The budget is different, the actors are changed mid-way, it was too much.
So I decided I should do Korean films. I was only investing, not producing, for three to four years in films like director Woo Min-ho's Man Of Vendetta – until we did Inside Men together. [Produced by Kim through a limited liability company, Inside Men clocked up more than 7 million admissions and $49.7m in 2015 and won a string of awards]. It was that team that became Hive Media Corp by 2016.
What was it like releasing Woo's latest and Deliver Us From Evil in a pandemic year when everyone was worried about theatrical releases?
The Man Standing Next was released before the coronavirus exploded so it wasn't affected that much. Deliver Us From Evil, that was in summer and I remember distributors were saying if we didn't release films, theatres would fall into really tough circumstances. Last year's box office mostly came from summer releases – such as they were. So we decided to go. In the beginning and middle, it was good but then August 15, Liberation Day, Covid-19 exploded again and admissions fell off a cliff. It was too bad. The production budget for Deliver Us From Evil was $12m and The Man Standing Next was $14.9m so we did go over the break-even point on both.
A lot of production companies are finding it difficult to get funding these days with all the backlog of unreleased titles and lack of money flow. How is it for Hive Media Corp?
We can't say it's the same because we have been doing well saving money. We were lucky with box office and in collaborating with various companies. So we aren't facing great difficulties with developing projects. But it's never been easy for us when getting greenlighting either. I complain a lot that our casting has to be stronger and the scripts are held to a higher standard than other companies. I think it's because investor-distributors expect higher results. It's tough. But actors decide whether to do films based on scripts, too. We believe everything hinges on the script so our script development stage is long and we spend more money on it than other companies.
How do you choose which films to develop?
First off, I like the ones I'm curious about. I couldn't do anything I'm not interested in. The things I'm curious about are how an incident – say, in the case of a true story, how and why it happened. With Seoul Spring, which we're developing with director Kim Sung-soo, I think the coup d'etat of December 12, 1979 changed the Republic of Korea's modern history tremendously and it's now time to deal with it.
In the case of The Dinner, it's a famous novel that's been adapted in other countries, but what fascinates me is the relationship between parents and their children and how we can unspool that in a very Korean way. Even when you know what is right and just, would that prevail at a decisive moment when your offspring is involved? Korea, more than any other country, has very strong aspects of that [dilemma].
What do you think the rest of the year will be like in theatrical?
I think after this summer, it won't be back to normal levels, but it will recover very quickly. Because of the vaccine and the government saying we'll have herd immunity [by November], psychologically, what has been pressed down so hard will explode. Tremendous numbers of people will travel overseas and go about doing extramural activities, not just going to cinemas, but various things.
So we'll see better levels than when Deliver Us From Evil was released and did well after that period when [things were getting better for a while]. It did almost 400,000 admissions on the first day. The films we're working on right now, even at the very earliest they could only be released in the summer so I'm not very worried. The main issue right now is the lack of content. Look at how Soul went to 2 million admissions, and Demon Slayer The Movie: Mugen Train went to 1 million admissions.
How will the pandemic change the film industry?
I think in the future, there will be a bigger split between films you feel like you have to see in a theatre and films you think you should watch on OTT or IPTV. Like with food you go to a restaurant to eat and food you have delivered – that has become more settled now. Before, there would be films you knew you could wait for to show on ancillary platforms but still went and saw in cinemas, but not so much anymore. It's not about budgets or commerciality. For instance, there could be a small film, but the music is so good you want to experience it in a cinema. Or the CGI is supposed to be impressive. Or a film like Call Me By Your Name – it's good when you can go see it in a cinema. So there will be a bit more ease [for productions] because before, all the films had to be released in theatres no matter what, so budgets would go up and plans would get bigger.
What are the most pressing issues in the Korean film industry right now?
For Korean films to grow and develop more, they need more opportunities to go global and to make profits from ancillary such as OTT and IPTV. The global market for [Korean] drama series is good so a lot of productions are shooting and budgets are varied. But Korean films are almost solely dependant on the local theatrical market. Budgets are continuing to climb inevitably because labour costs and actors' guarantees have to rise according to the times, but cinema ticket prices and how much a production company gets does not change at the same pace. The profitability structure is too weak and it will become difficult to keep making films.
Numerous OTT companies are coming in so I think a variety of projects will be developed, and especially because of the global OTTs, Korean films will get introduced overseas more easily. One of the biggest reasons why the Hollywood film industry is able to maintain itself is because of international markets outside of the US. I think that's the most important point for Korean films – to be able to be accessed and to grow globally, the way K-dramas and K-pop are.
I can confidently say I think on average, the Korean film industry, after the Hollywood industry, is making the strongest films in terms of story, quality and production value. There were peak periods in the past when we all watched Japanese films, Hong Kong films, European films, and it wasn't a matter of language - it was a matter of trends. We watched with subtitles, no problem. K-movies have been given the opportunity right now to become like that and I hope talented Korean filmmakers get to work harder in better circumstances, with higher added value because of it.