The lack of progress with diversity in Hollywood is "troubling", said the actress.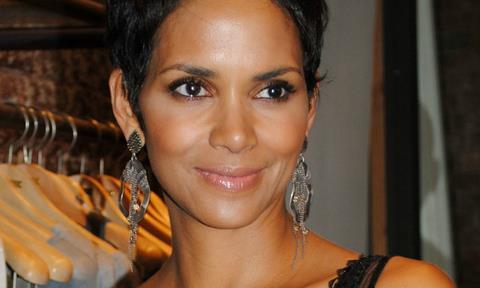 Halle Berry has said her historic Oscar win for Monster's Ball "meant nothing".
Berry became the first (and still only) black woman to win the best actress category at the 2002 Academy Awards, and her acceptance speech referenced its importance.
She said: "This moment is so much bigger than me. This moment is for Dorothy Dandridge, Lena Horne, Diahann Carroll. It's for the women that stand beside me, Jada Pinkett, Angela Bassett, Vivica Fox. And it's for every nameless, faceless woman of colour that now has a chance because this door tonight has been opened."
However, whilst taking part in a Q&A in Cannes Lions with Teen Vogue editor-in-chief Elaine Welteroth, she said the 2016 Oscar nominations which sparked the #OscarsSoWhite backlash made her revise her opinion of the win.
"It was probably one of my lowest professional moments… I sat there and I really thought, 'Wow, that moment really meant nothing. It meant nothing. I thought it meant something, but I think it meant nothing. I was profoundly hurt by that and saddened by that."
She added: "It inspired me to try to get involved in other ways, which is why I want to start directing. I want to start producing more. I want to start making more opportunities for people of colour. I have conversation more deeply with Academy members and trying to figure out how to help add more diversity to the academy. These kinds of groups have to start changing.
"Black people, people of colour, only have a chance to win [an Oscar] based on how much product we're allowed to put out. We need more people of colour writing, producing, directing, not just starring. We have to start telling stories that include us."
Yesterday (June 28) it was announced that the Academy Of Motion Picture Arts And Sciences added 774 new members, with the new intake comprising 39% females and 30% people of colour.