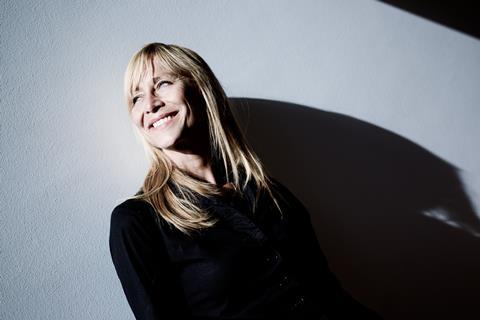 Hanne Palmquist is leaving her post as commissioning editor/VP at HBO Nordic to join Endemol Shine Nordics in the newly created post of head of scripted and the additional post of managing director of Filmlance.
Palmquist starts the job on September 1 and will report to Lars Blomgren, head of scripted at EMEA at Endemol Shine Group.
She will have responsibility for all of Endemol Shine's scripted programming from the Nordics, including series from Rubicon, Endemol Shine Finland, Metronome Denmark and Filmlance.
Anders Landstrom has stepped down as managing director of Filmlance after two years in the post, but will continue as an executive producer for the outfit. He had worked on shows including Caliphate and Tsunami.
Helena Akerman is also joining the team as deputy managing director at Filmlance and head of legal and business affairs for Scripted Nordics. She had been SVT's head of business affairs for 10 years.
Palmquist said, "During many years and in various constellations, not least during my four great years at HBO Nordic, I have collaborated with Filmlance and Rubicon and have always admired their impressive, diverse, high quality slate and ways of working together. The Nordics have a long-standing reputation as a market leader and with the appetite for non-English language series growing, I'm excited to bring my expertise and lead the talented and passionate team. I'm looking forward to standing behind original, powerful and engaging content."
At HBO Nordic, Palmquist commissioned shows including Gösta, Beartown and Beforeigners.
Before joining HBO Nordic in 2016, Palmquist worked at the Danish Film Institute, SVT, the Nordisk Film & TV Fond and Nordisk Film.