EXCLUSIVE: HanWay finalises raft of deals on acclaimed Nick Cave doc.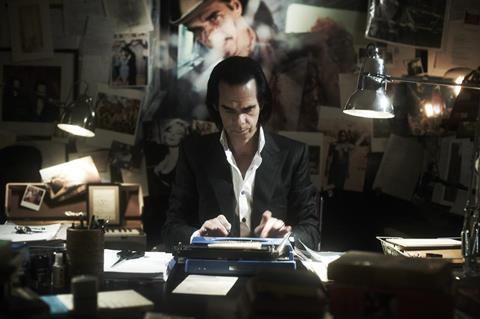 HanWay Select has concluded a raft of deals on Iain Forsyth and Jane Pollard's acclaimed Sundance and Berlin documentary 20,000 Days on Earth, featuring musician Nick Cave.
In recent months deals have been finalised for Germany (Rapid Eye), France (Carlotta Films) Spain (Avalon), Italy (Feltrinelli), Benelux (Remain in Light), Scandinavia (Non Stop), Portugal (Leopardo), Poland (Gutek), Mexico (Canana), Czech/Slovak Republic (ACFC), Former Yugoslavia (MCF), Turkey (Calinos), Japan (Transformer) and Russia (Magna Tech).
As previously announced, Drafthouse picked up US rights.
The doc, which fuses drama and reality through a fictional day in Cave's life, won the Best Directing and Best Editing Awards in the World Cinema Documentary category at Sundance. Cave and regular collaborator Warren Ellis provide the soundtrack.
Mark Lane, director of sales at HanWay's boutique sales arm HanWay Select, said: "The start of the year has been great for 20,000 Days On Earth. We felt that Sundance and Berlin buyers recognized a truly original proposition but also that they could tap into markets beyond the Nick Cave fanbase."
The film is a Pulse Films / JW Films production, produced by James Wilson and Dan Bowen with the support of Film4, Corniche Pictures and the BFI.